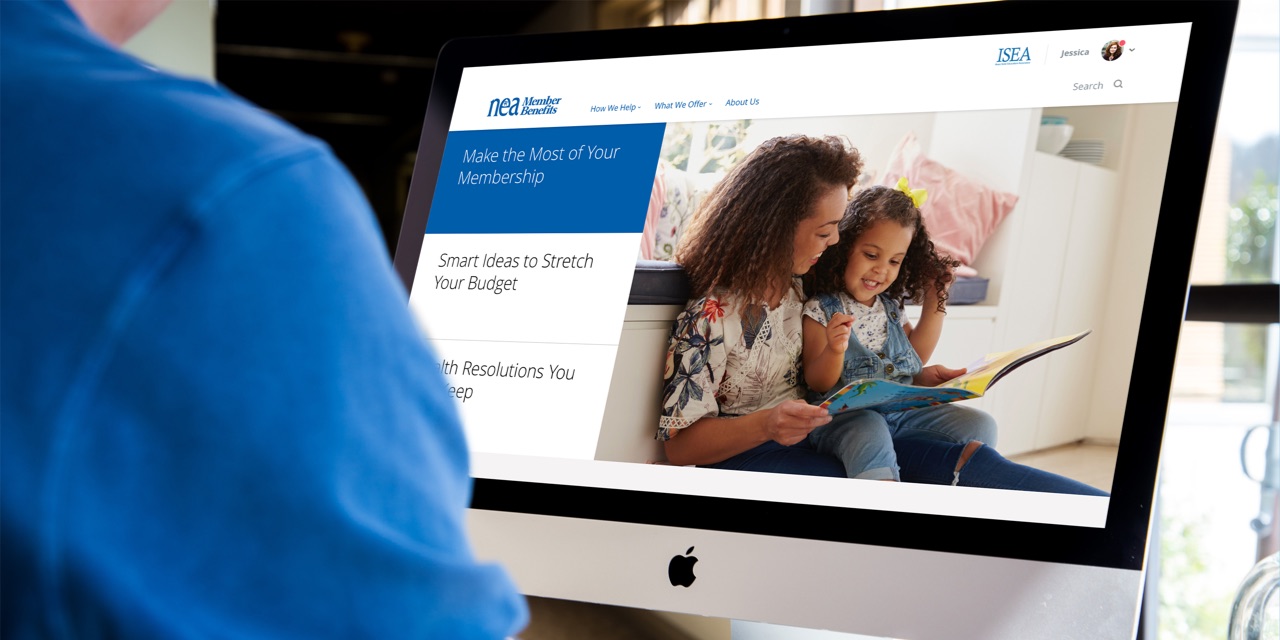 Resonating with educators at every stage of their lives and careers
NEA Member Benefits Corporation (NEA MB) provides more than three million education professionals access to carefully vetted, best-in-class programs and services across the financial, insurance, and travel industries aimed at improving members' lives.
Realizing that members were underutilizing their benefits, NEA MB came to us to help them convey the full extent of their value to members.  By dramatically transforming the web experience from a functional description of products and services to a member-centric, emotionally-driven expression of benefits and value, they wanted to draw a line between the personal and professional needs of their members and the benefits NEA MB has to offer– ultimately helping members access the benefits they need to improve their lives at every stage, in and outside of the classroom.
Services Provided
UX Research & Design
Visual Design
User Validation & Testing
Content Strategy
Personalization
Industry
Customer Experience
Members were unaware that NEA MB offers guidance, information, and support beyond the classroom. Highlighting the resources relevant to their lives outside of work built trust with NEA and made members feel understood.
Driving an emotional connection with educators
We developed a content strategy and experience framework that utilizes  personalization based on site behavior and pre-defined personas. The framework allows NEA MB to incrementally evolve content by observing segment data from multi-variate tests.
Building an ecosystem of trust
While the approach we took was highly personalized to each unique member, our research also showed that educators are community oriented, and interested in helping one another out. The educators we spoke with told us that while they valued the personalized offerings, they also wanted to be made aware of benefits and offerings beyond what might be relevant to them, so that they could share information with their friends and colleagues.
We designed a website that not only created a relationship of trust between NEA and its members, but one that could facilitate community building amongst members themselves.
Teachers are pressed for time, and have little energy to care for themselves, so usability was a primary goal of the design.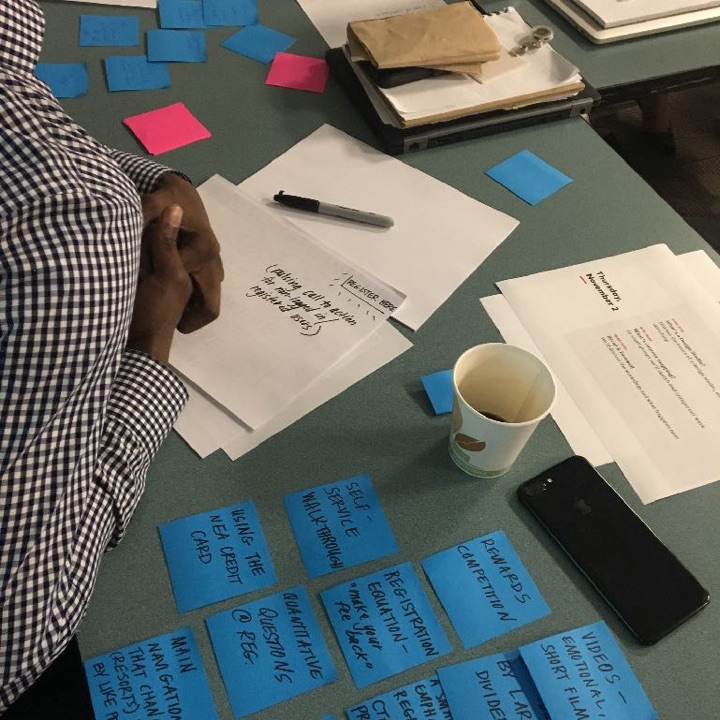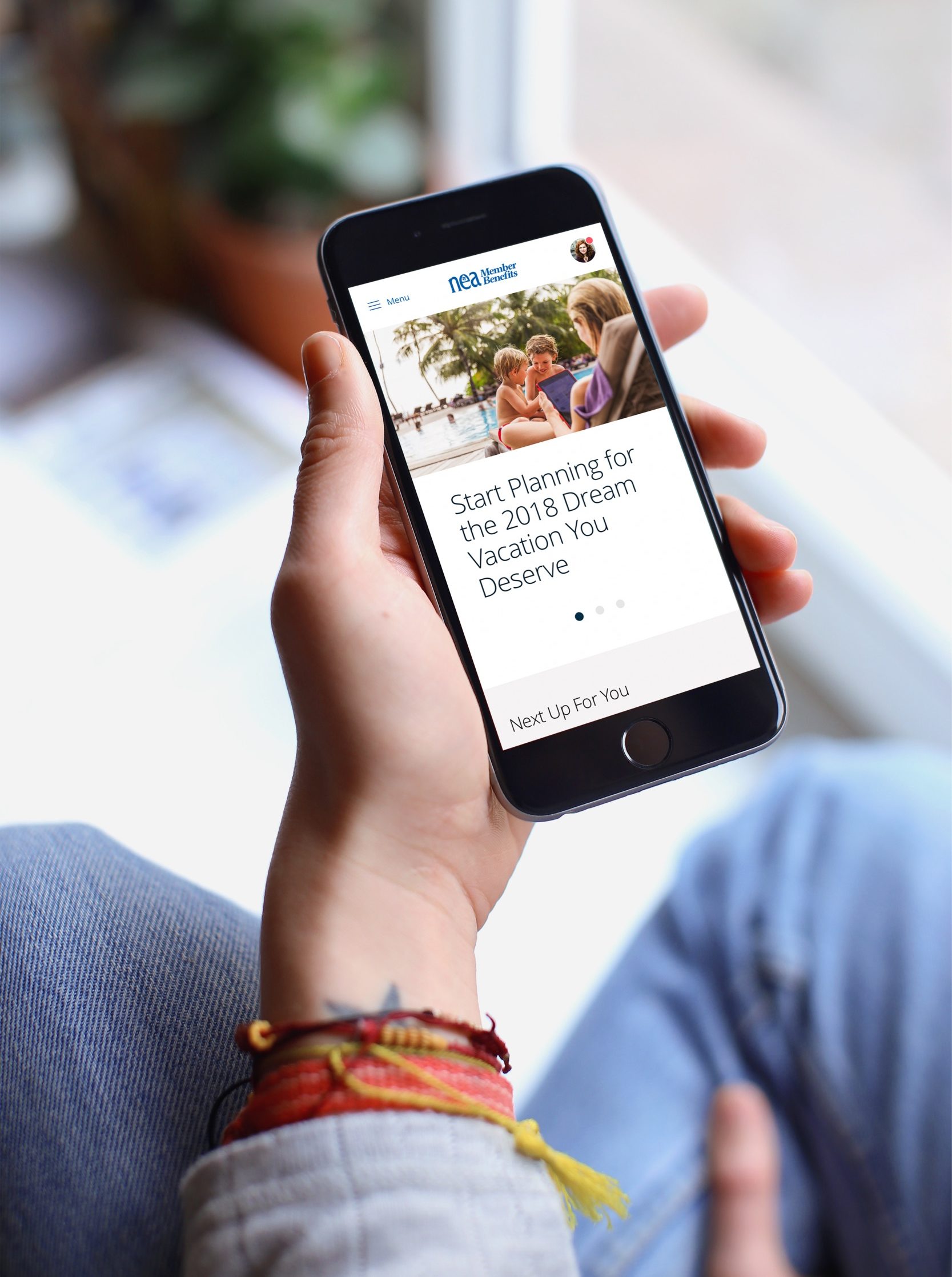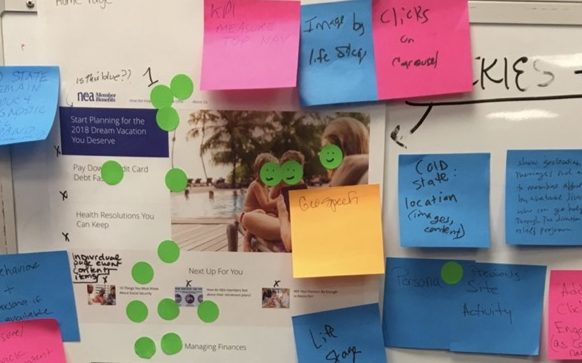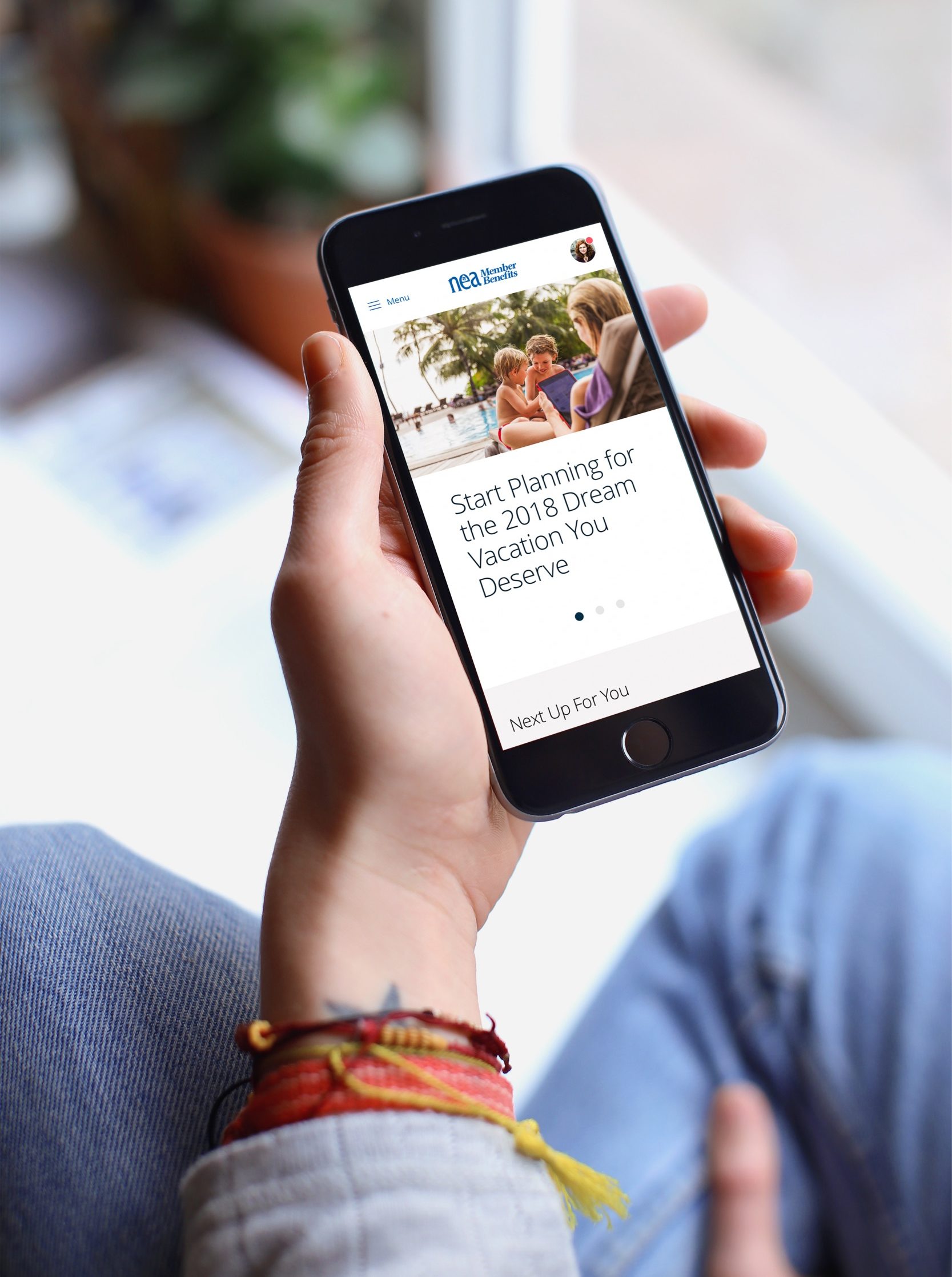 Teachers are pressed for time, and have little energy to care for themselves, so usability was a primary goal of the design.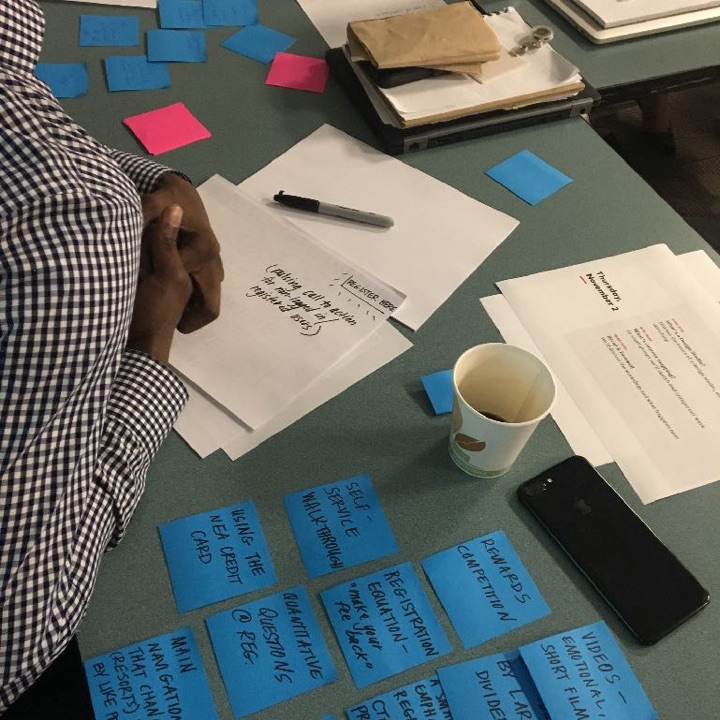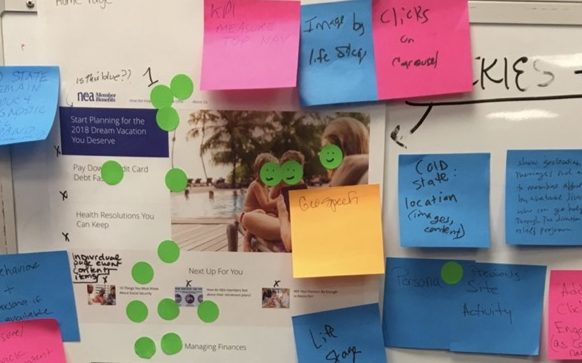 "I can tell that NEA Member Benefits is looking at me as a whole person, not just as an educator.
NEA Member and User Research Participant