Drawing a line between donations and impact
The Tiger Athletic Foundation (TAF) is the primary fundraising engine behind Louisiana State University (LSU) Athletics, contributing to student scholarships, infrastructure development and enhancement, and to the overall growth of LSU's athletic program. They see them selves as the philanthropic "team behind the Tigers," but by the outside world are often viewed as little more than a premium seating ticket office.
Making matters worse, donating to TAF has never been easy. Requiring significant effort, time, and money, the donation experience was complicated and disconnected from the real impact donations were having on LSU and the lives of student athletes, alienating an emerging segment of donors who wanted an easier way to give and to know how their donations were being used.
Services Provided
Content Strategy
User Research
Visual Design
Industry
Customer Experience
The human connection with students energizes donors — they don't want to see photos of the empty weight room their donations helped fund, they want to see it being used by real students.
Approach & Solution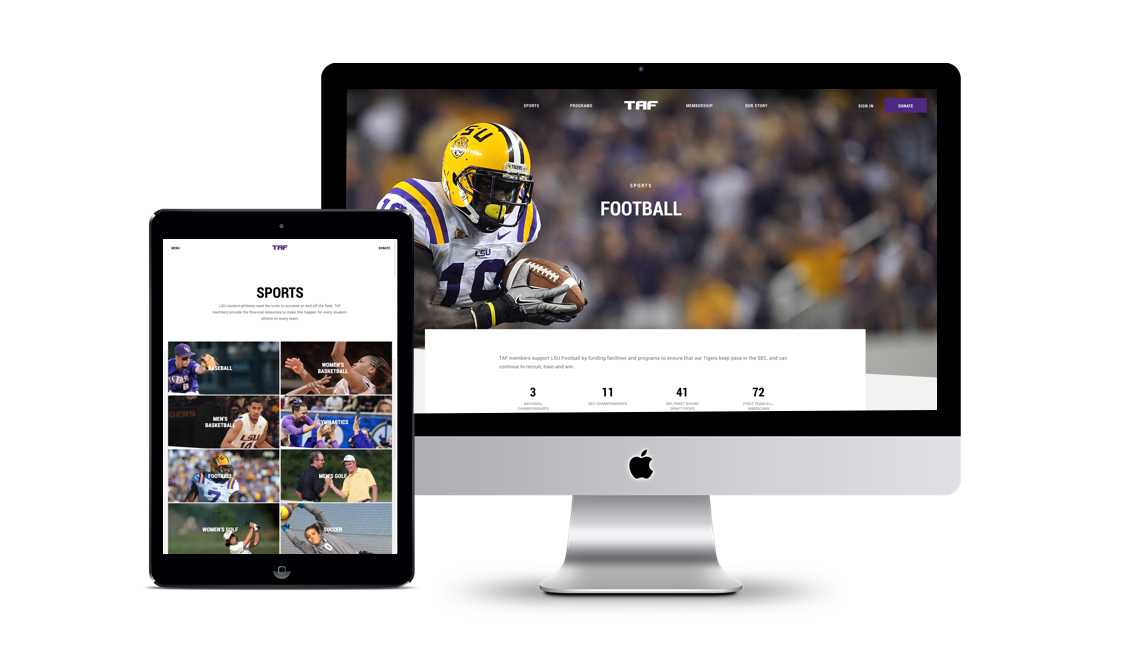 Be where the action is at
College sports is an experience–one that needs to be had first hand to truly understand it. So we took a trip Baton Rouge, and attended an LSU home football game to get the full donor experience. While at the game, we interviewed donors about why they donate and how they interact with TAF's website and toured several TAF-funded facilities to see first hand how TAF contributes to the LSU athletic program.
Using what we learned from donor interviews and from workshopping we did with the TAF team, we concluded that any experience we designed had to tap into the experience of LSU sports. Donors told us they care about specific sports and they care about student athletes, so we started there – with these stories guiding the entire design. We created entirely new sports pages where donors can learn about TAF's impact on any LSU sport through facilities and read student-athlete testimonials, and donate specifically to that sport from that page.
But also make it easy
While compelling storytelling that connects personally with donor experience will inspire more giving, giving must still be easy and accessible. By simplifying the process of giving into three easy steps, removing the login requirement, and giving donors the option to donate any amount they choose, TAF donations can now be made by anyone, in a matter of seconds, to a specific team, sport, or project.
Using a mobile-first approach helped us simplify the experience, encouraging us to focus on communicating using bite-sized content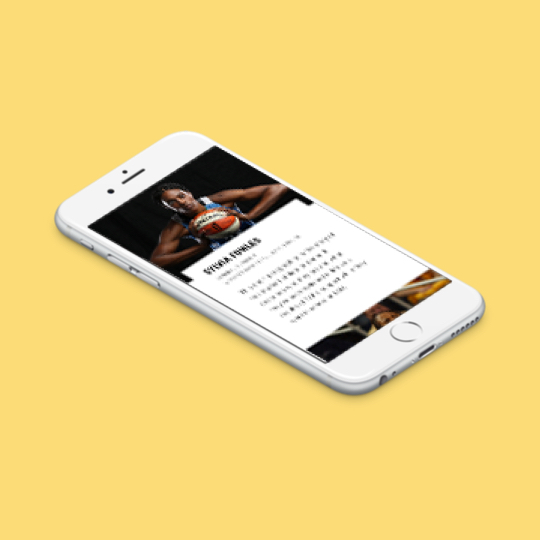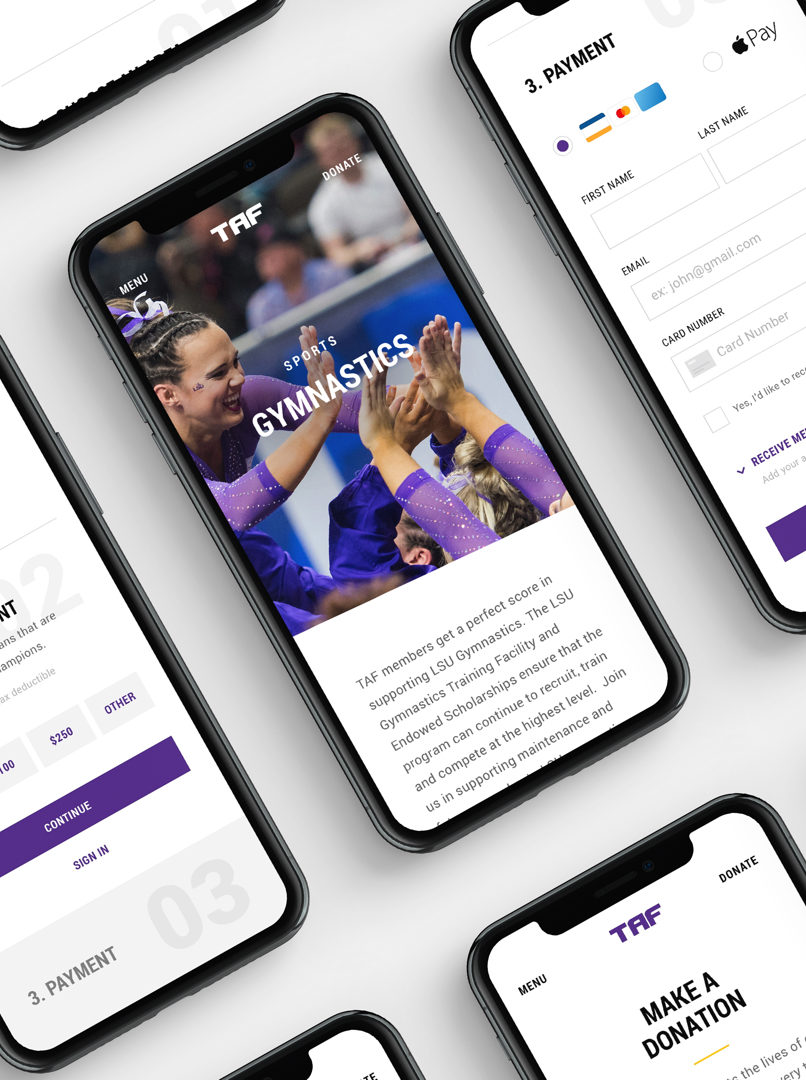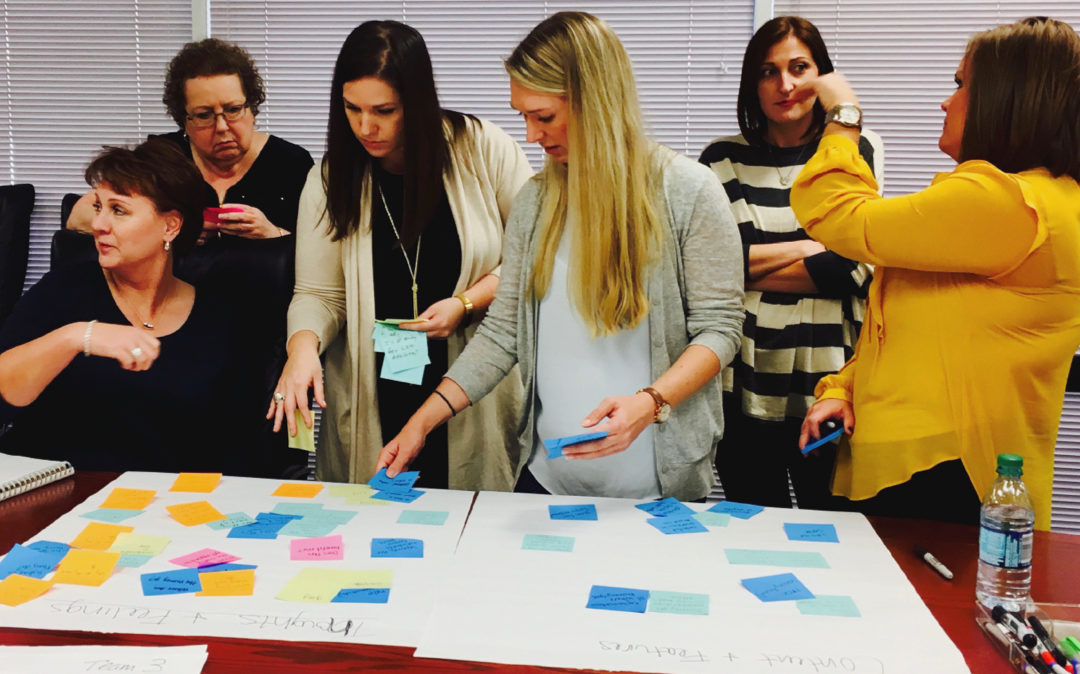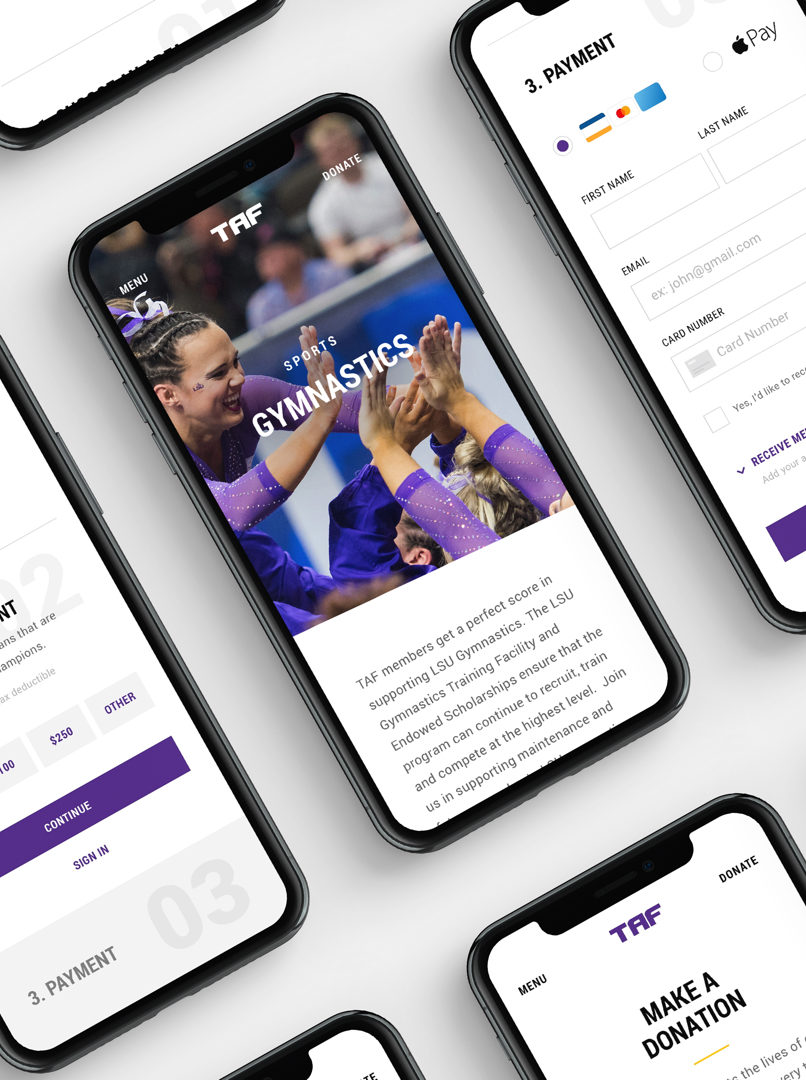 Using a mobile-first approach helped us simplify the experience, encouraging us to focus on communicating using bite-sized content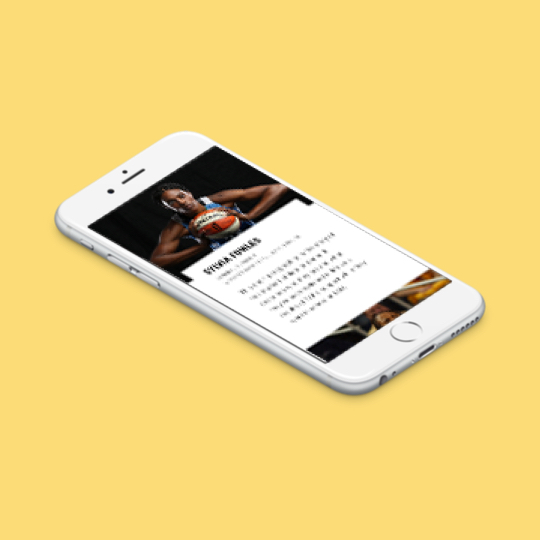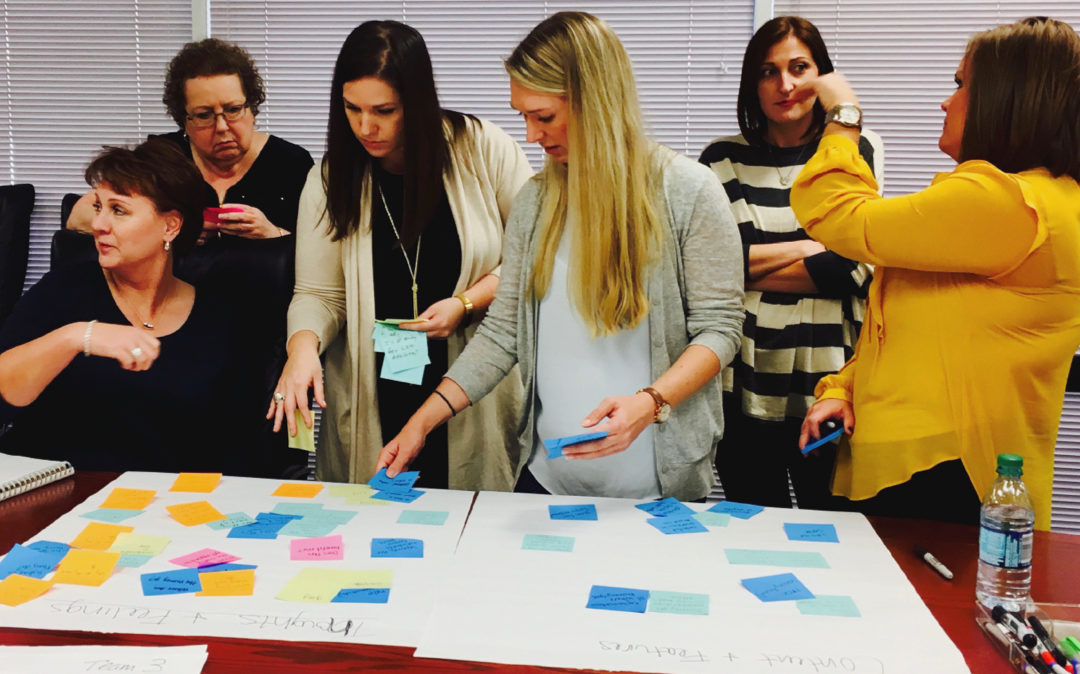 "Now our donors can truly understand the profound impact they are having on LSU athletics."
Rick Perry, President of the Tiger Athletic Foundation
Outcomes
the time it now takes to make a donation to the Tiger Athletic Foundation