Unifying a disparate user experience with modular, future-foward design
VoxSmart is pioneering RegTech to transform the way regulated organizations see and use their communications and transactional data. Global companies both large and small use VoxSmart Capture and Surveillance technology to effectively manage their global risk and compliance requirements.
As a start-up that is actively acquiring new technologies, VoxSmart wanted to unify disparate product experiences under a "single plane of glass," positioned to anticipate and meet the needs of a fast-moving industry. We were brought in to design a comprehensive, modular, and scalable UI system that would embody and make accessible the power and sophistication of their technology with the aim of attracting business leaders and risk owners at tier one banks and large financial services companies.
Services Provided
Experience Design
Visual Design
User Research
Front End Development
Industry
Customer Experience
Senior business managers and risk owners at large financial services companies are looking for flexible, dynamic interfaces that put power in their hands.
Using design to support user behavior, define roles, and streamline organizational workflows
With the goal of attracting high-level users at tier one banks, we followed a user-centered design and development process that focused on designing a unified experience that would empower users with the strength of the underlying technology, while shielding them from unnecessary complexity. To do so, we needed to fully grasp who the users were and the actions they needed to take.
Using empathy mapping, creative ideation, and learnings from stakeholder and user interviews, we identified four primary user behavior roles upon which to model the UI, designing the full front-end experience with entry points and features optimized for each. Beyond identifying the user roles, our design process gave us a fuller understanding of an organization's workflow and structure, and helped us design not just for the individual roles but for how these roles might interact and and work together within this structure to better minimize risk and meet regulatory requirements.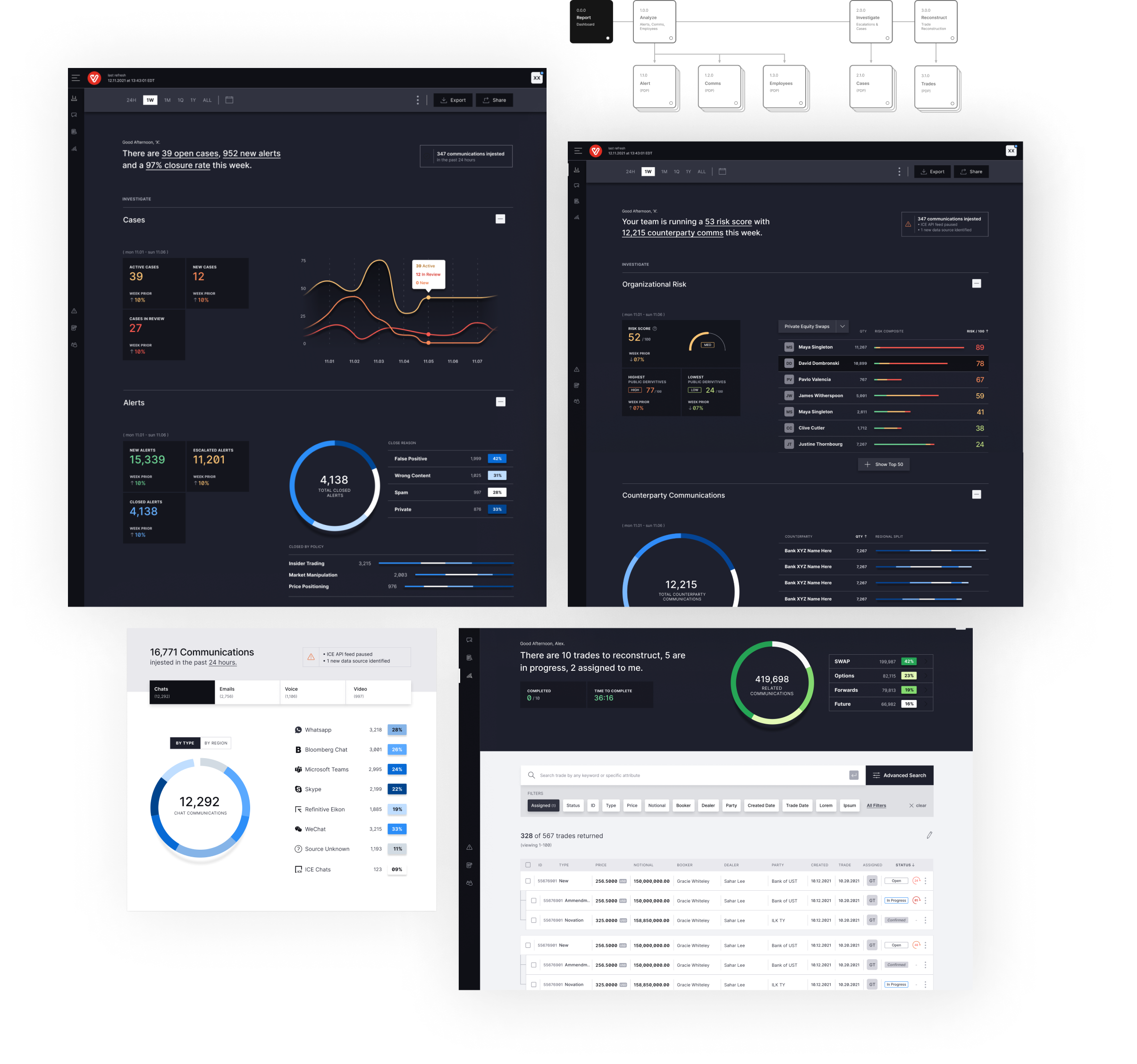 The degree to which you've understood the business and how the platform is utilized by the client base we have now and the client base we want in the future is unmatched."
Scott Feldman, SVP Operations at VoxSmart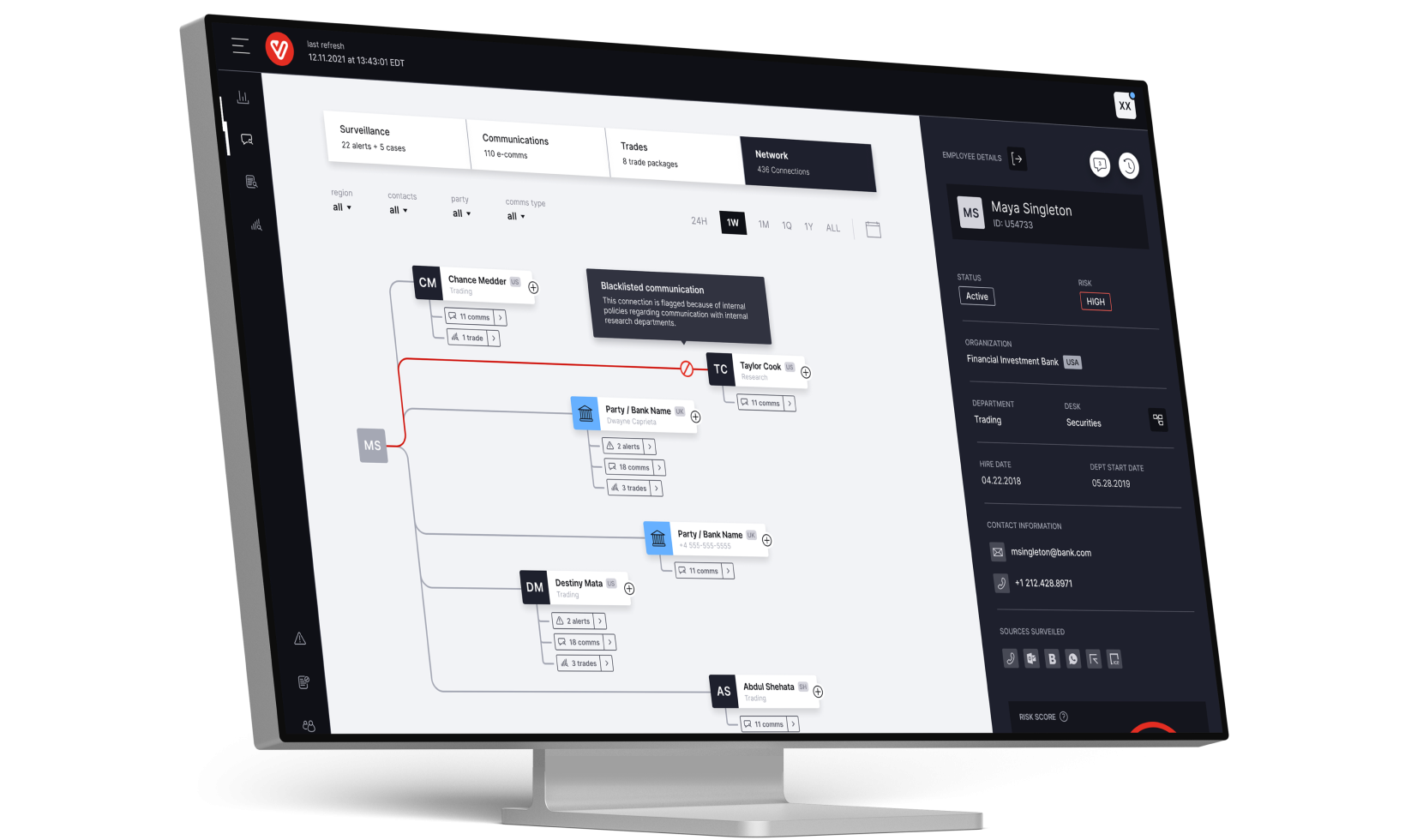 Making complexity make sense
Executives, supervisors, and analysts need data to provide context and direction to their work, and they need to quickly make sense of what this data means so they can take efficient and effective action. We focused on designing customizable control panels—optimized for different roles—throughout the experience to provide high level insights that help guide analysis and investigation in real time.
Dynamic experiences and actionable information drive rich, contextual decision making, leaving users feeling informed and empowered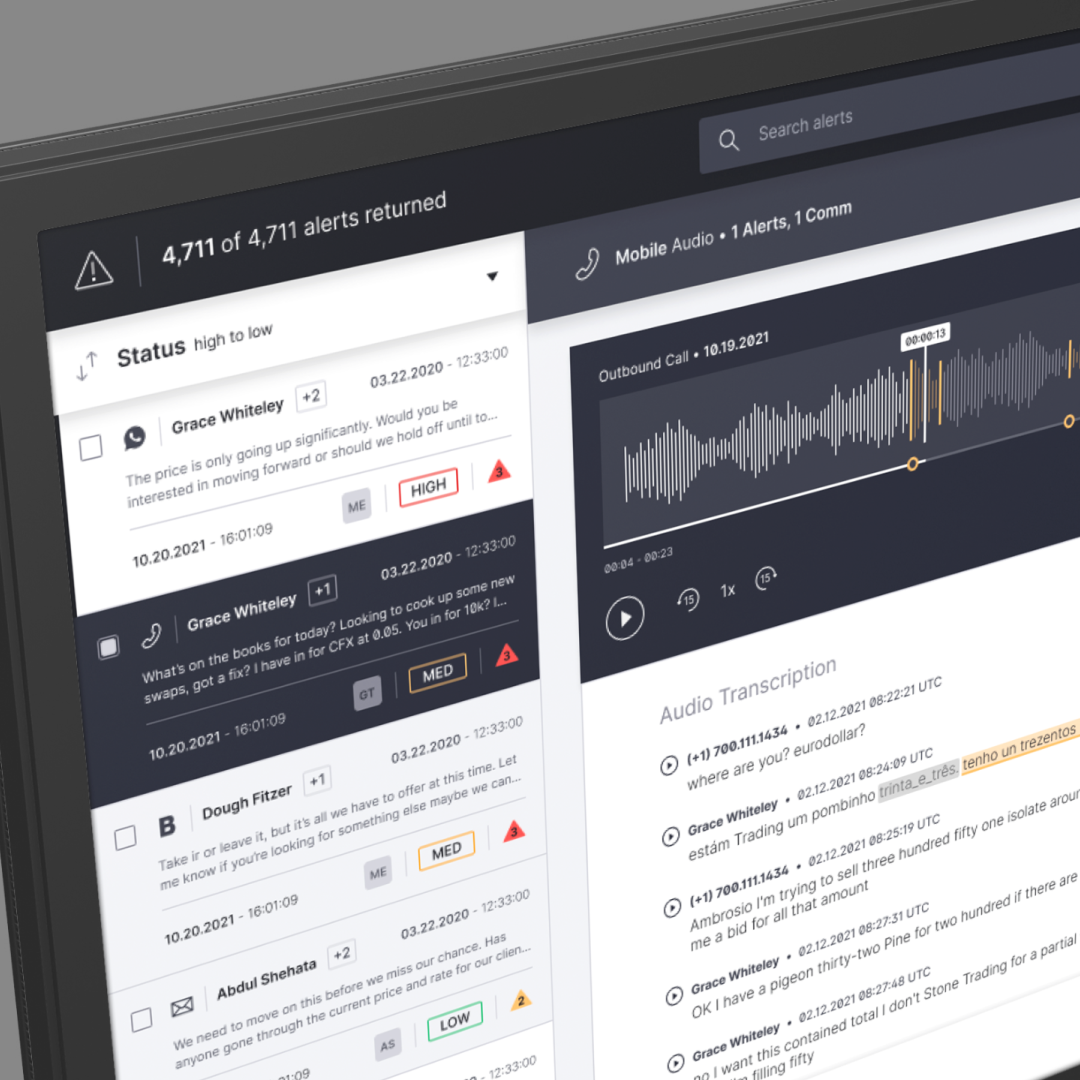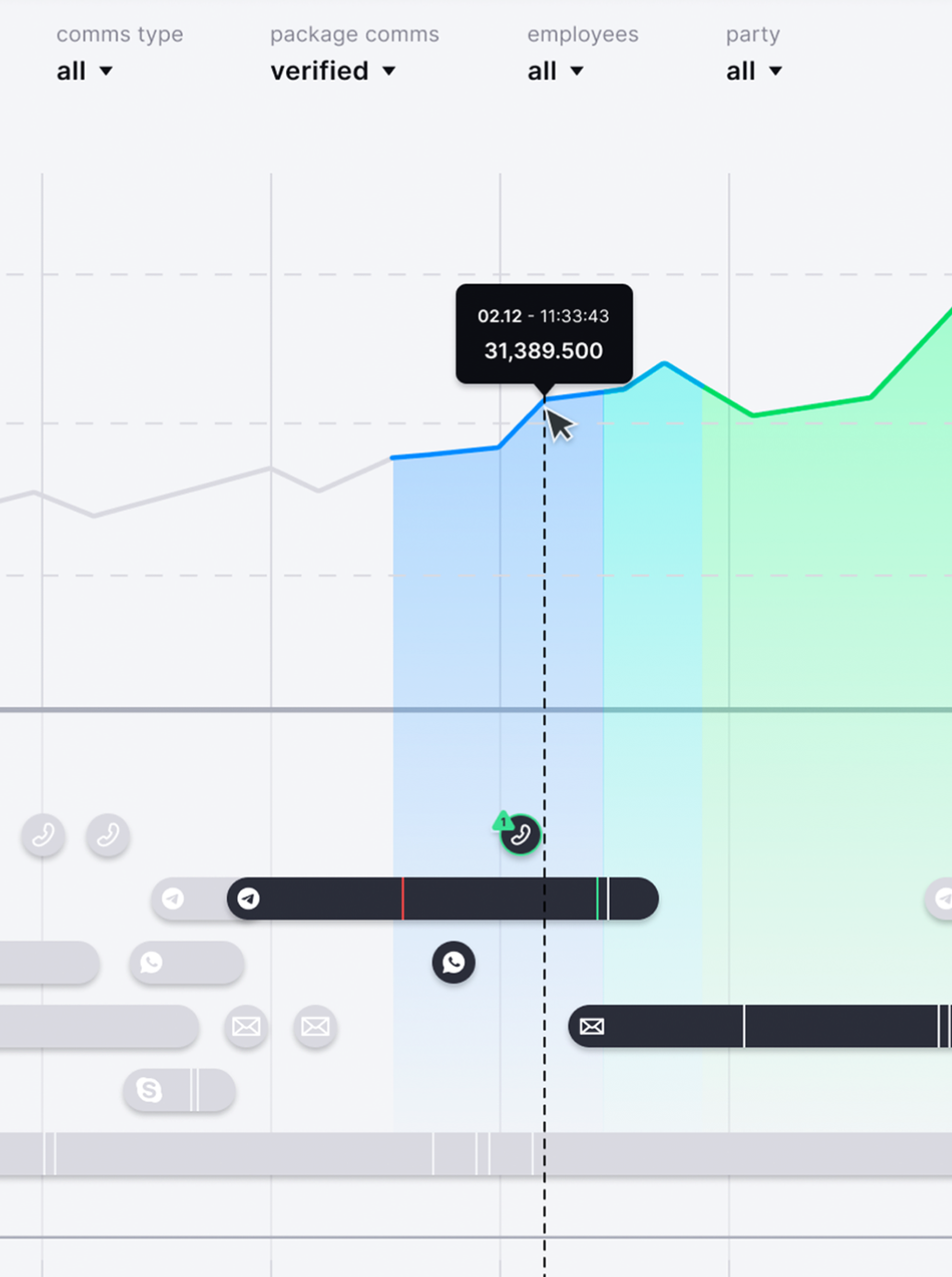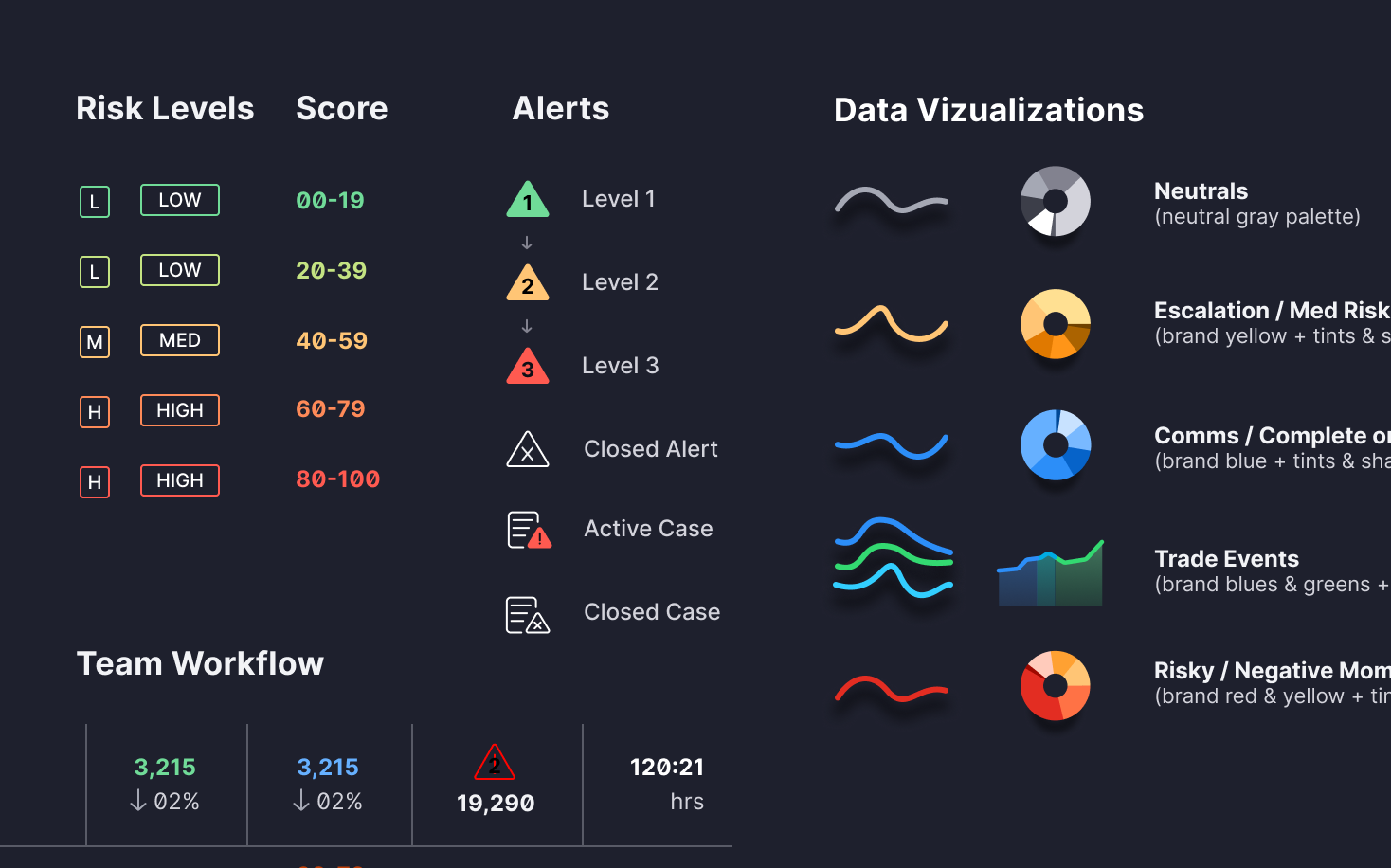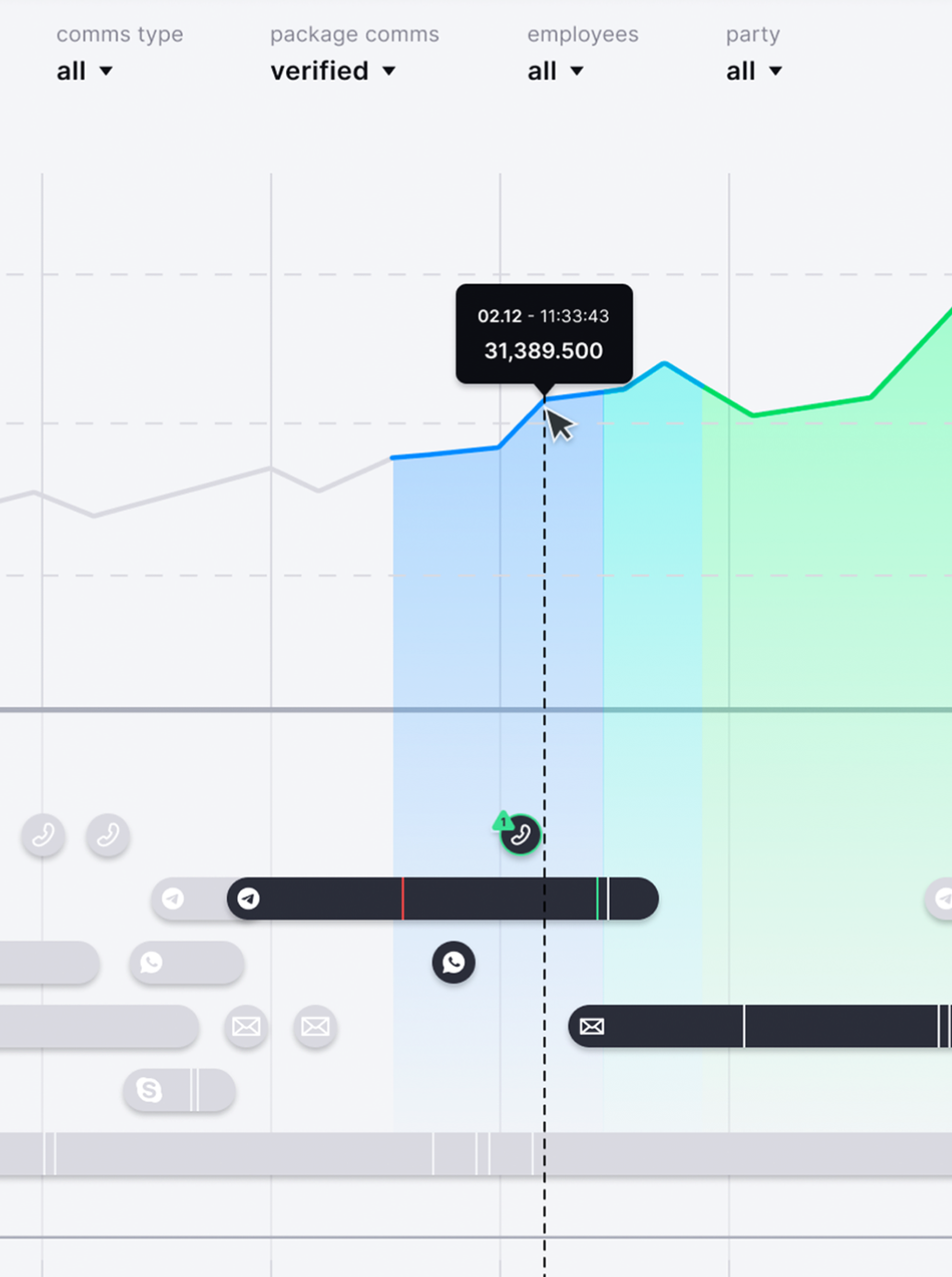 Dynamic experiences and actionable information drive rich, contextual decision making, leaving users feeling informed and empowered