78% of Americans agree that schools need to do more to teach kids about finances, yet real life-experiences are more than twice as likely as formal education to be seen as the best way to learn about finances. This suggests a consensus around the need for improved financial literacy among Americans with little clarity when it comes to what financial literacy actually is and how it might best be achieved.
These are just some of the findings from a new report by Cake & Arrow entitled Insurance & Personal Finance: Toward a new understanding of financial literacy exploring what it means to be financially literate in today's volatile economy and rapidly changing technological landscape, and how the insurance industry can support customers in their journeys toward financial freedom. The report includes:
Additional findings from the survey, including generational differences inmhow people think about money and financial literacy and data on what Americans are (and are not doing) in their pursuit of financial success
A new model for thinking about financial literacy that surfaces key personas along a spectrum of financial freedom and confidence
Opportunities for insurers to drive financial literacy and support customers in their journeys toward financial freedom
report
As new financial pressures and realities converge with an explosion of new financial tools, trends, and instant access to an abundance of information, how is the way people are thinking about and managing their money evolving – and what does this mean for the insurance industry?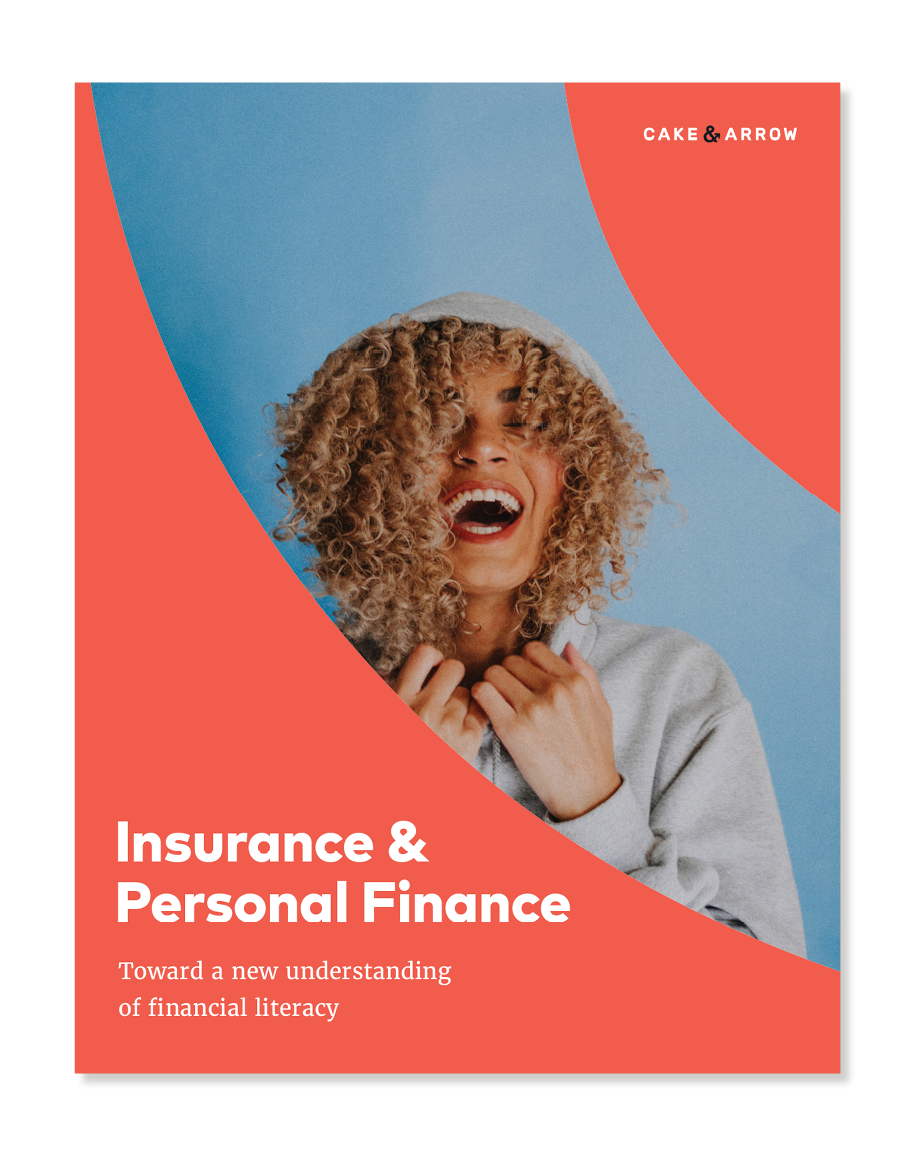 "The world of personal finance has never felt more exciting and more unpredictable. As new economic realities converge with an explosion of digital financial tools, the ways that people are thinking about and managing their money is rapidly evolving. The insurance industry needs to be tuned in," said Josh Levine, Cake & Arrow Founder & CEO. "Our latest research not only draws a line between financial literacy and financial well-being, but also surfaces opportunities for how insurers can be driving, not just supporting, financial literacy and ultimately financial freedom for its customers."
For access to the complete findings, download a complimentary copy of the report here: go.cakeandarrow.com/insurance-and-personal-finance
Press the pencil to add content.