Telling a stronger brand story online
The values that drive Assurity, a mutual insurance organization with decades-deep roots in Lincoln, Nebraska, are evident to anyone who has met with the people behind the brand, or benefited from their contributions to the local community.
After a reflective rebranding exercise, undertaken to better express Assurity's commitment to the mutual good of customers, community, and employees, it was time to bring that story to life on Assurity.com.
Site content, design, architecture, and functionality required systematic transformation to bring the messages and experience in line with the revitalized brand, and to better articulate Assurity's mission and value proposition to policyholders and agents.
Services Provided
Experience Design
Content Strategy
Site Development
Assurity's mission, values and history resonated with research participants. Seen with fresh eyes, the "mutual" benefits of pooling resources to mitigate risk, was a message that hit home.
Empathy comes first
To get to the heart of what makes Assurity special, we headed for the heartland to workshop with leadership at Assurity Center, a LEED certified green workplace. Together, we immersed ourselves in the headspace of the Assurity customers, employers, agents, and community members who have their needs served by Assurity.com.
Using design thinking tools, such as creative reframing, empathy maps, and user journeys, we mapped the experiences most likely to help people choose Assurity. With this work as a foundation, we designed and tested key storytelling approaches with representative users. The refined content and design influenced by these sessions became an online experience that focused on people.
From evoking the woodsmen who first pooled their resources to form the organization that became Assurity, to featuring the helpful voices on the other end of the line at the Lincoln-based call center, our design showcased the human stories behind the brand. And throughout the site, photography features Assurity employees with their families, driving home messages of mutual good.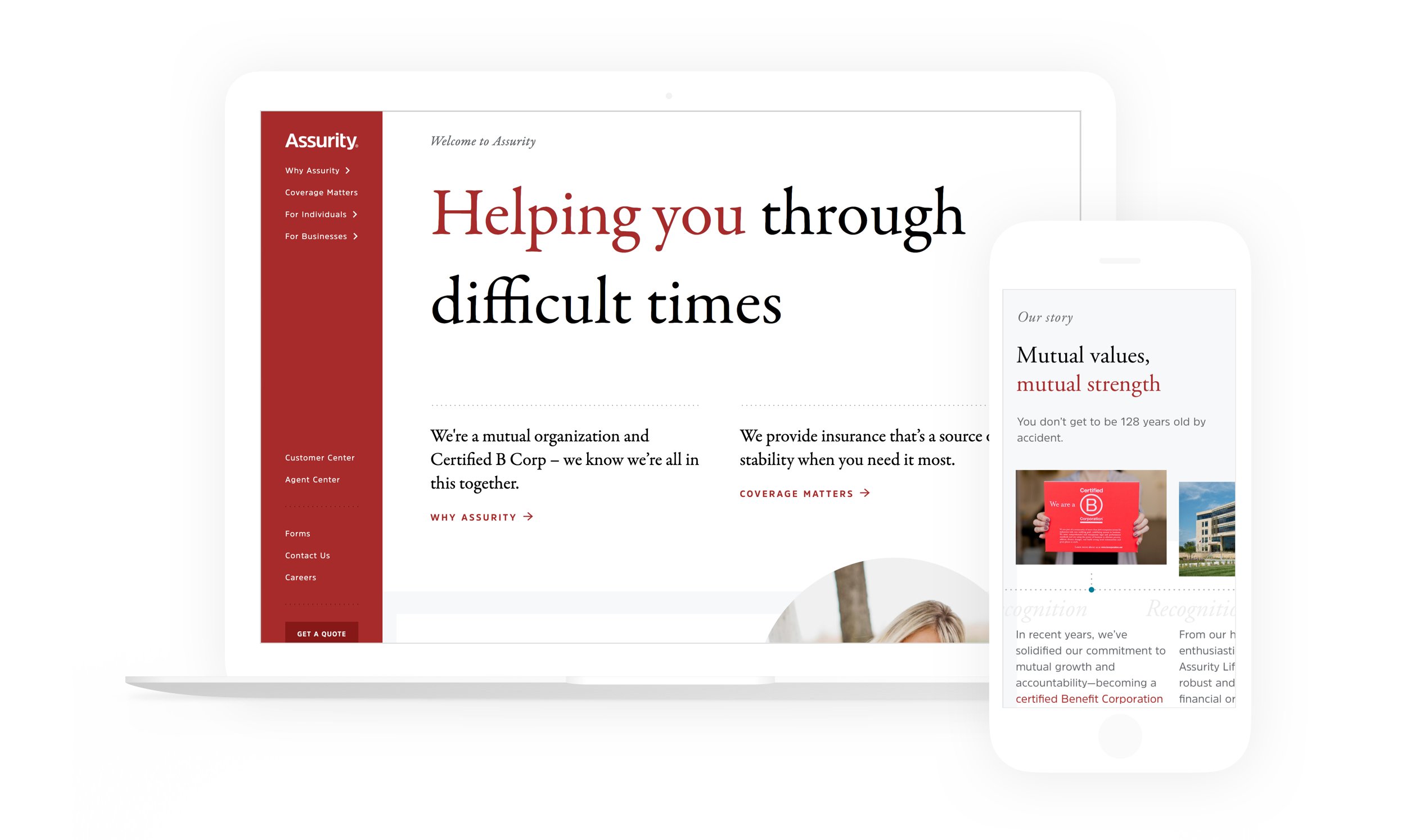 Mapping the headspace and the customer journey reveals opportunities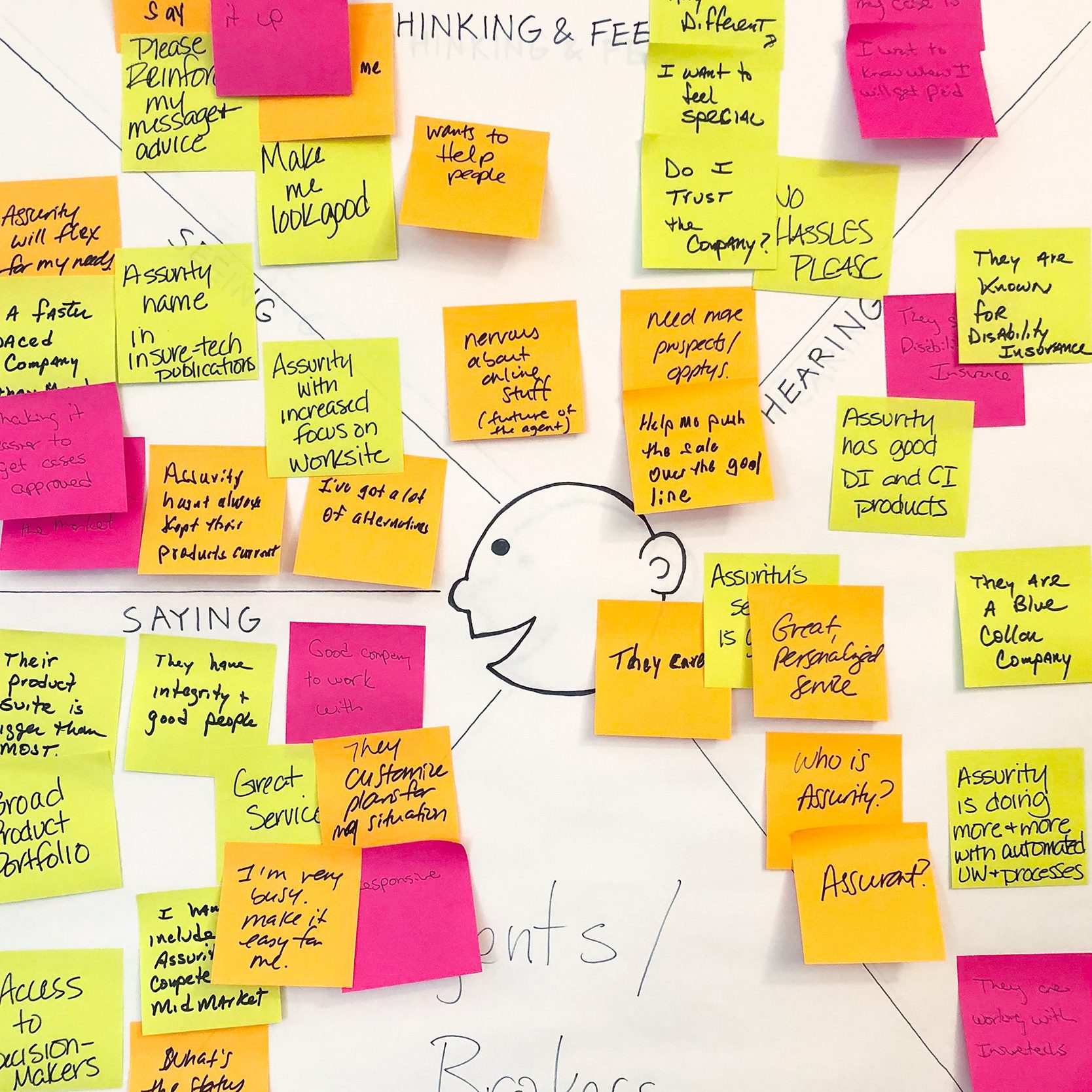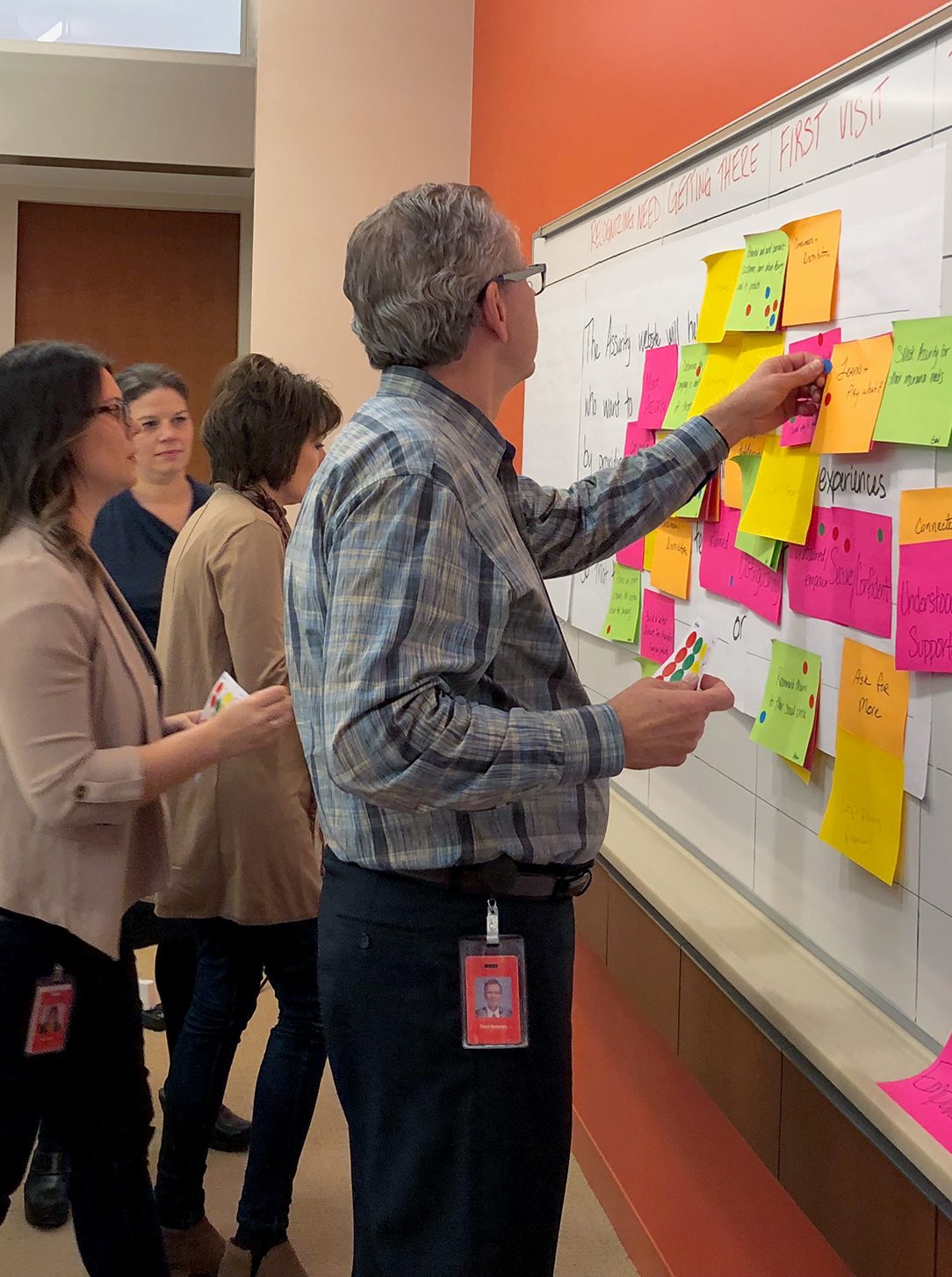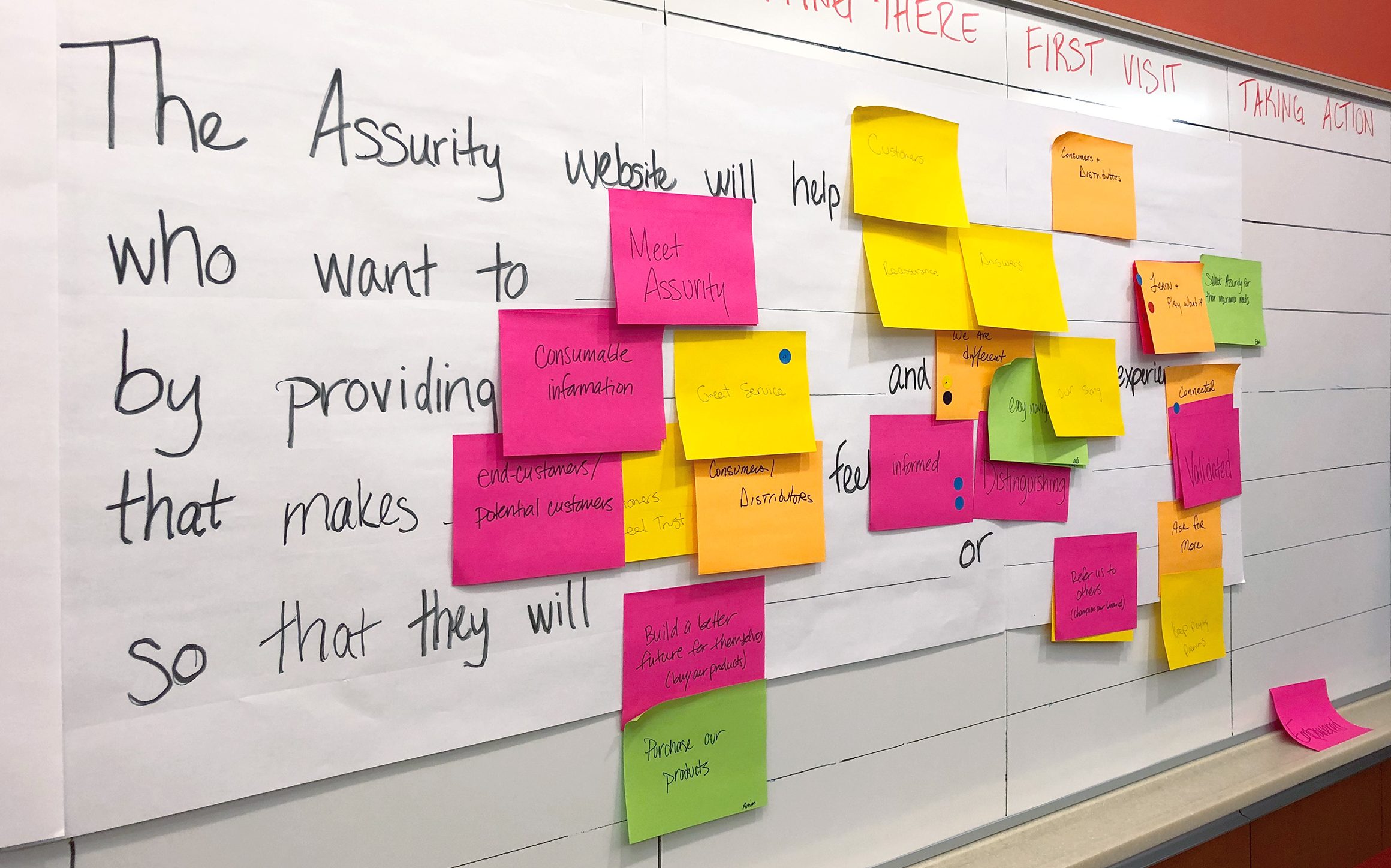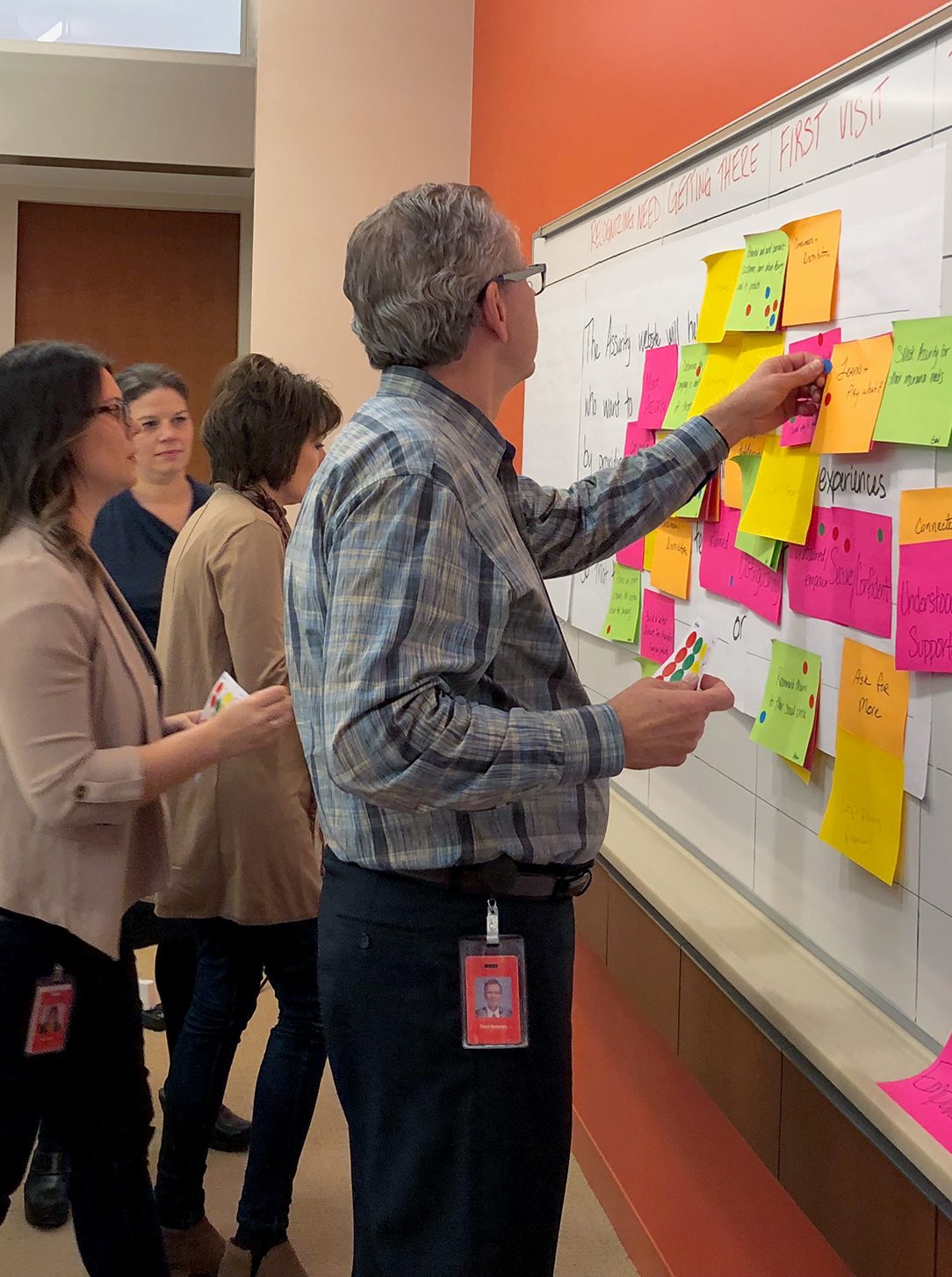 Mapping the headspace and the customer journey reveals opportunities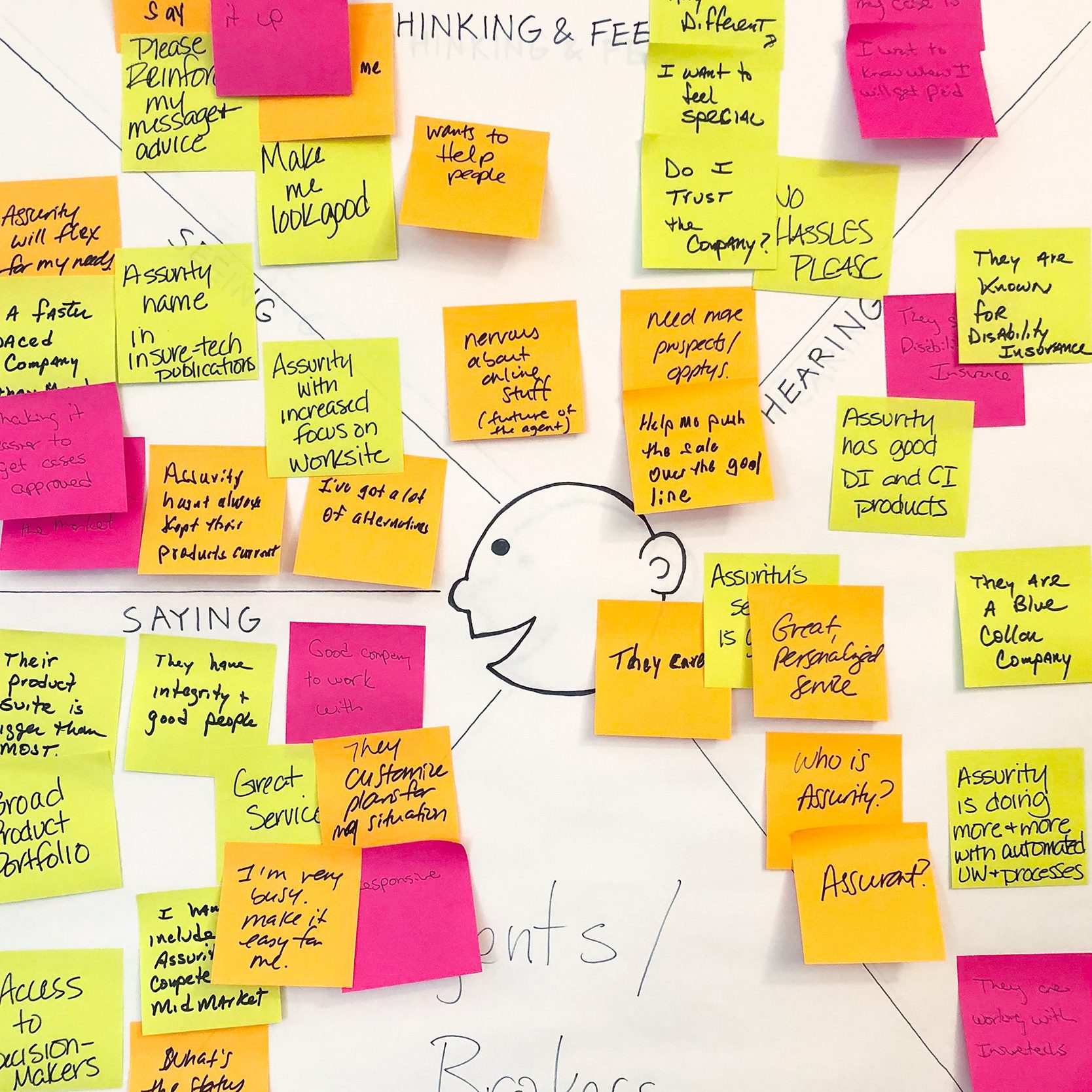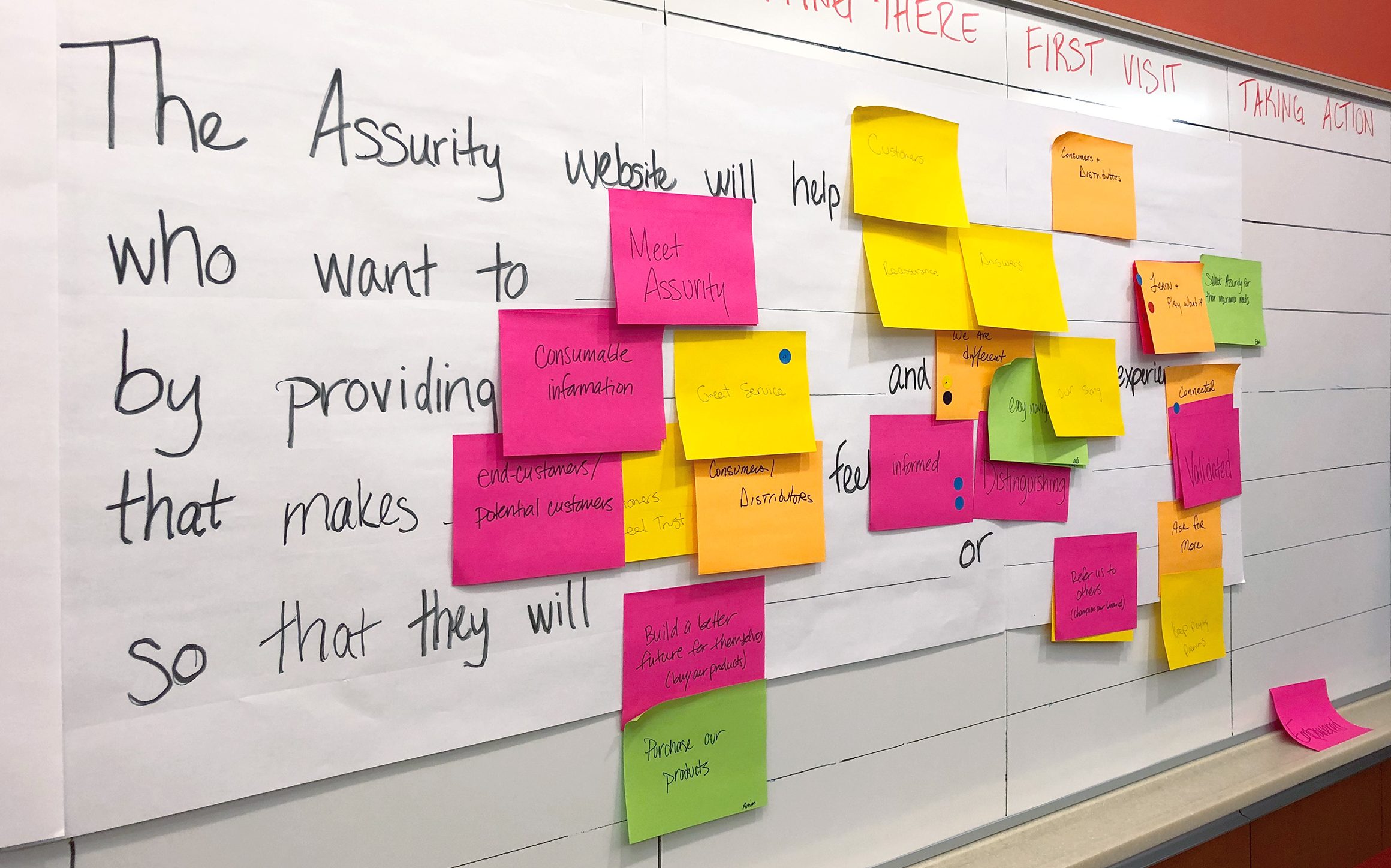 "Assurity speaks to consumers positively, and is here to educate in hope of encouraging sound decisions."
Assurity customer, reacting to new site