Differentiate an insurance brand through a superior digital experience for independent agents
A mid-sized P&C insurer was seeking to grow and expand. Their goal was to enter new markets and, within a couple of years, become a national, multiline brand. To this end, they came to us to redesign their independent agent portal; they wanted to improve EDB for agents, encourage agent adoption, lower support costs, and ultimately deliver a portal experience that would be a differentiator in the market.
Services Provided
User research
User experience strategy
Experience design
Platform consultation
Product strategy
Tools for independent agents should resemble the natural sales flow, not expose the underlying company structure to users.
This is about a billion times better, not just a million. More direct, a much better program.
Independent Agent, User Research Participant
Looking at insurance sales through the eyes of agents, not carriers
Often, agent portal experiences feel like burdensome data entry tools that slow down the sales process, creating friction between carriers and agents. We wanted this carrier's portal experience to be different – reflecting the natural workflow of independent agents and supporting them in the sales process rather than slowing them down. Using qualitative user research, we interviewed agents and observed their process to design and validate enhanced quoting flows that not only integrated seamlessly into their workflows, but helped them take a more holistic approach to quoting.
Talking to agents and mapping their experience helped us design a natural workflow that reflected how agents actually work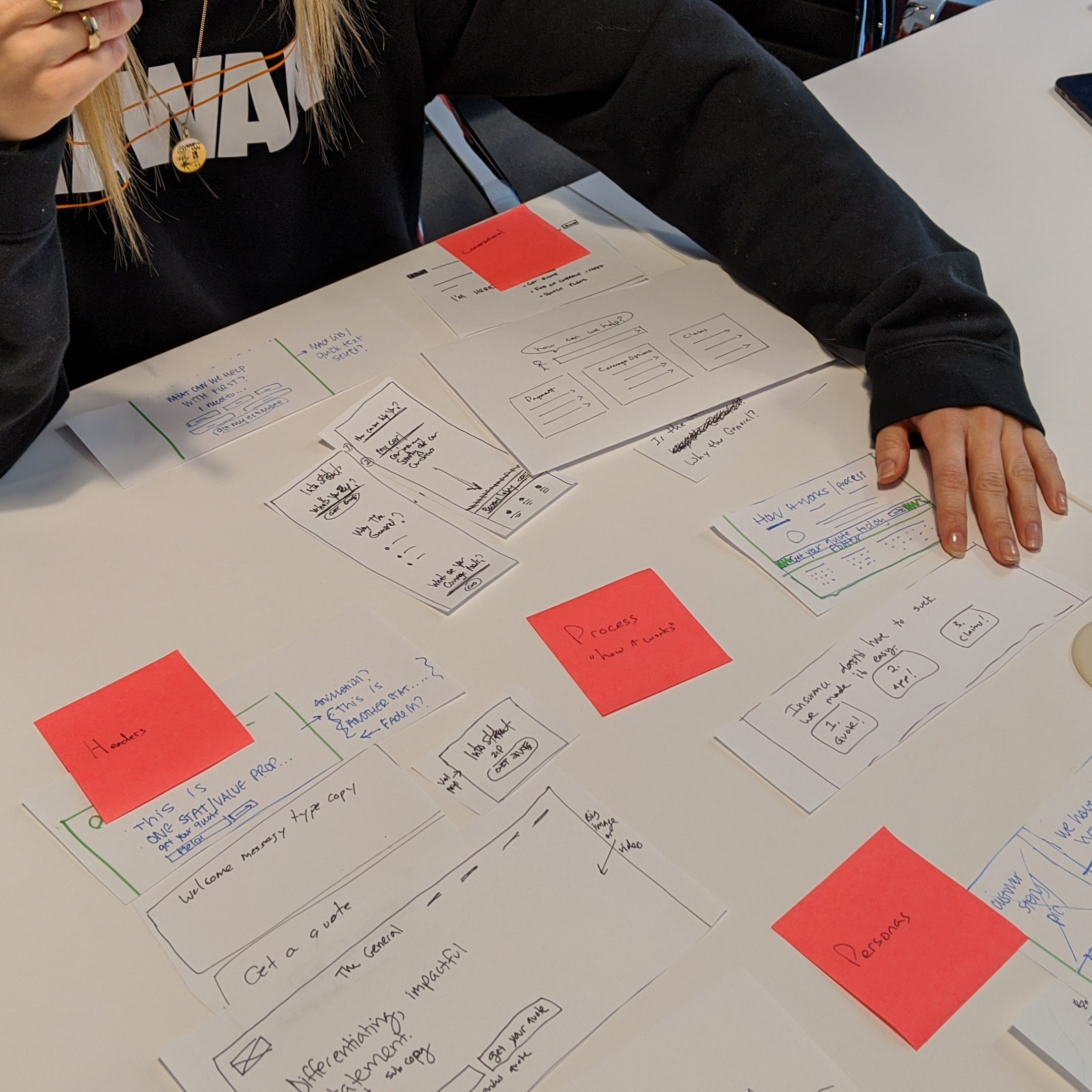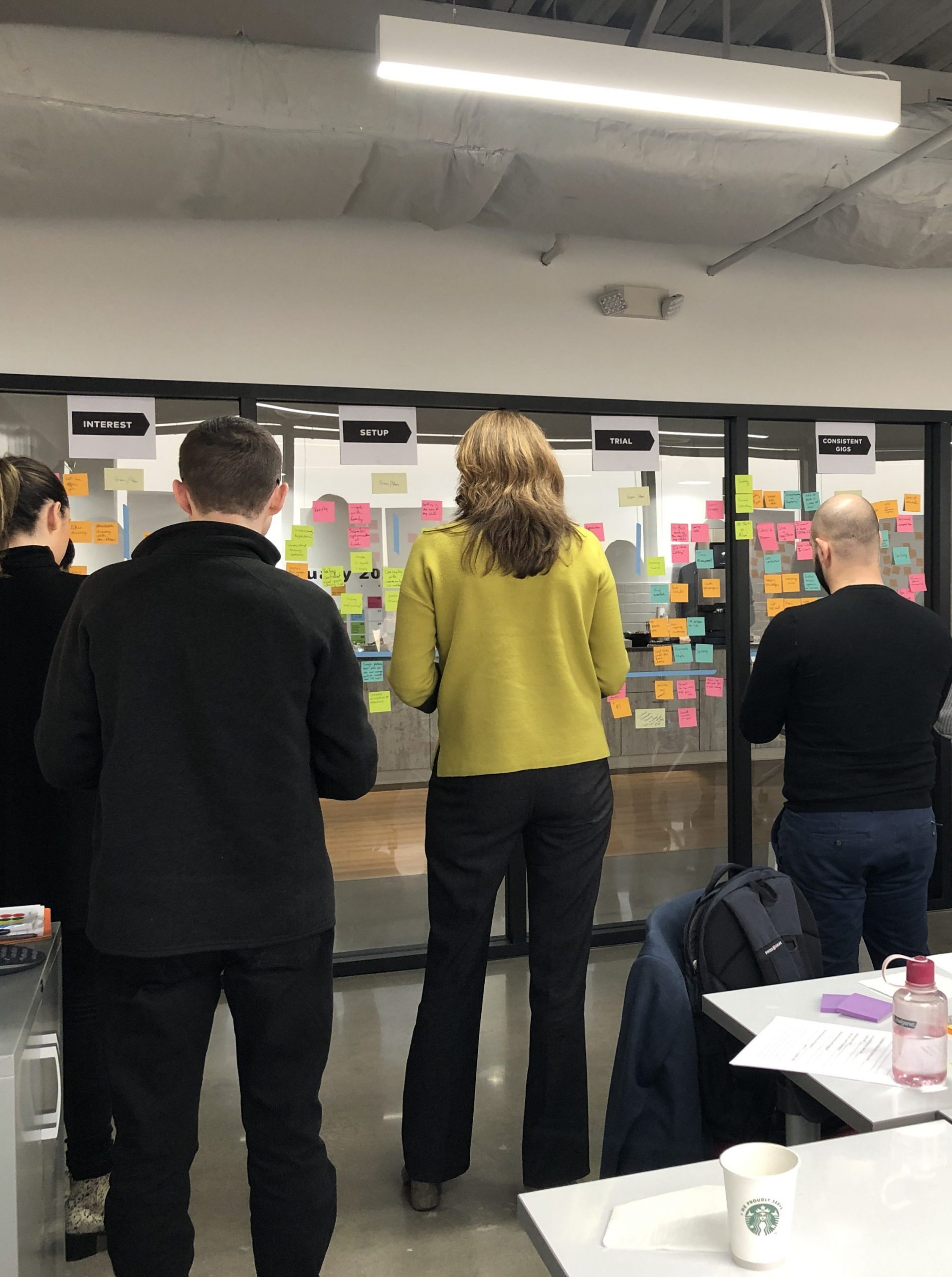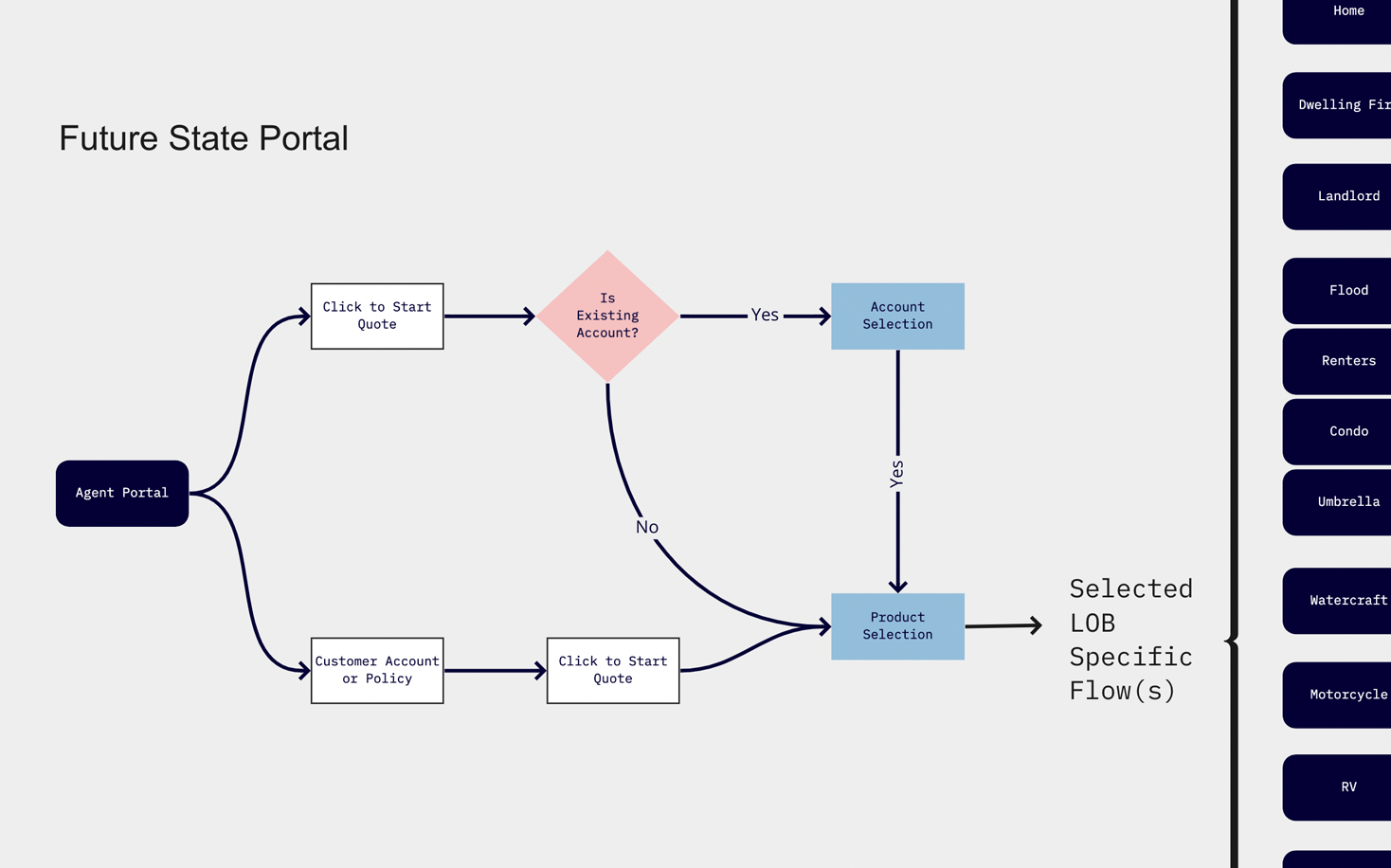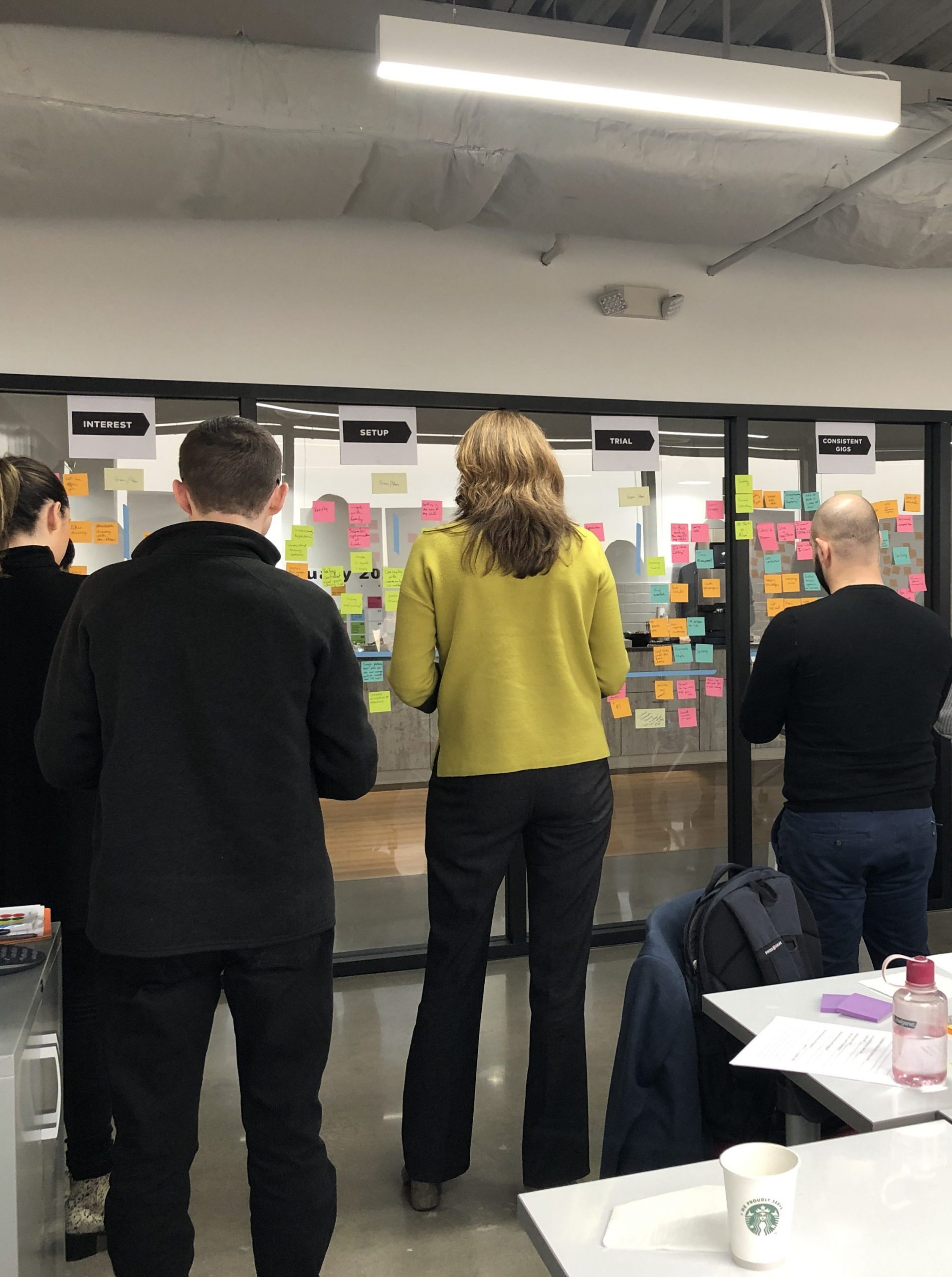 Talking to agents and mapping their experience helped us design a natural workflow that reflected how agents actually work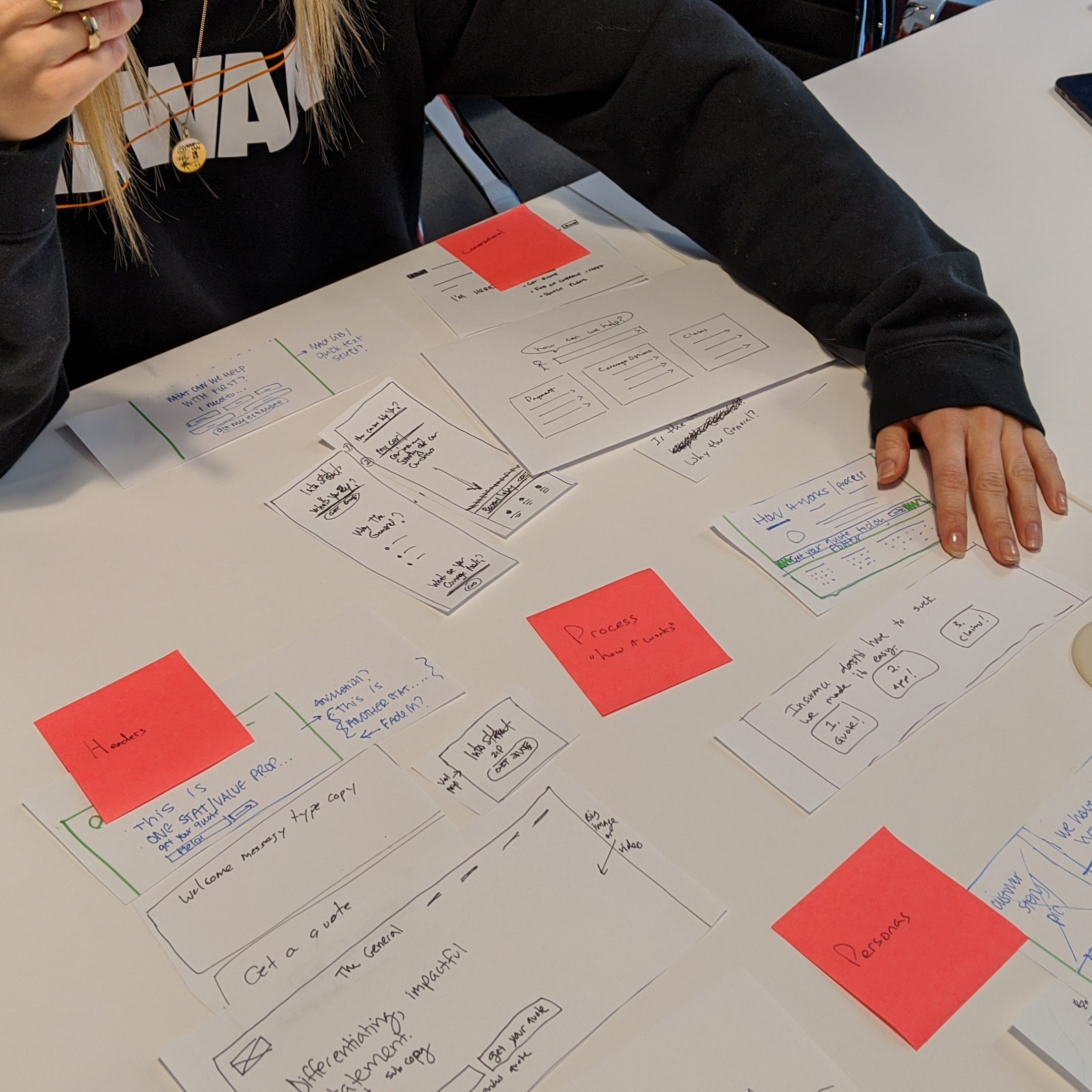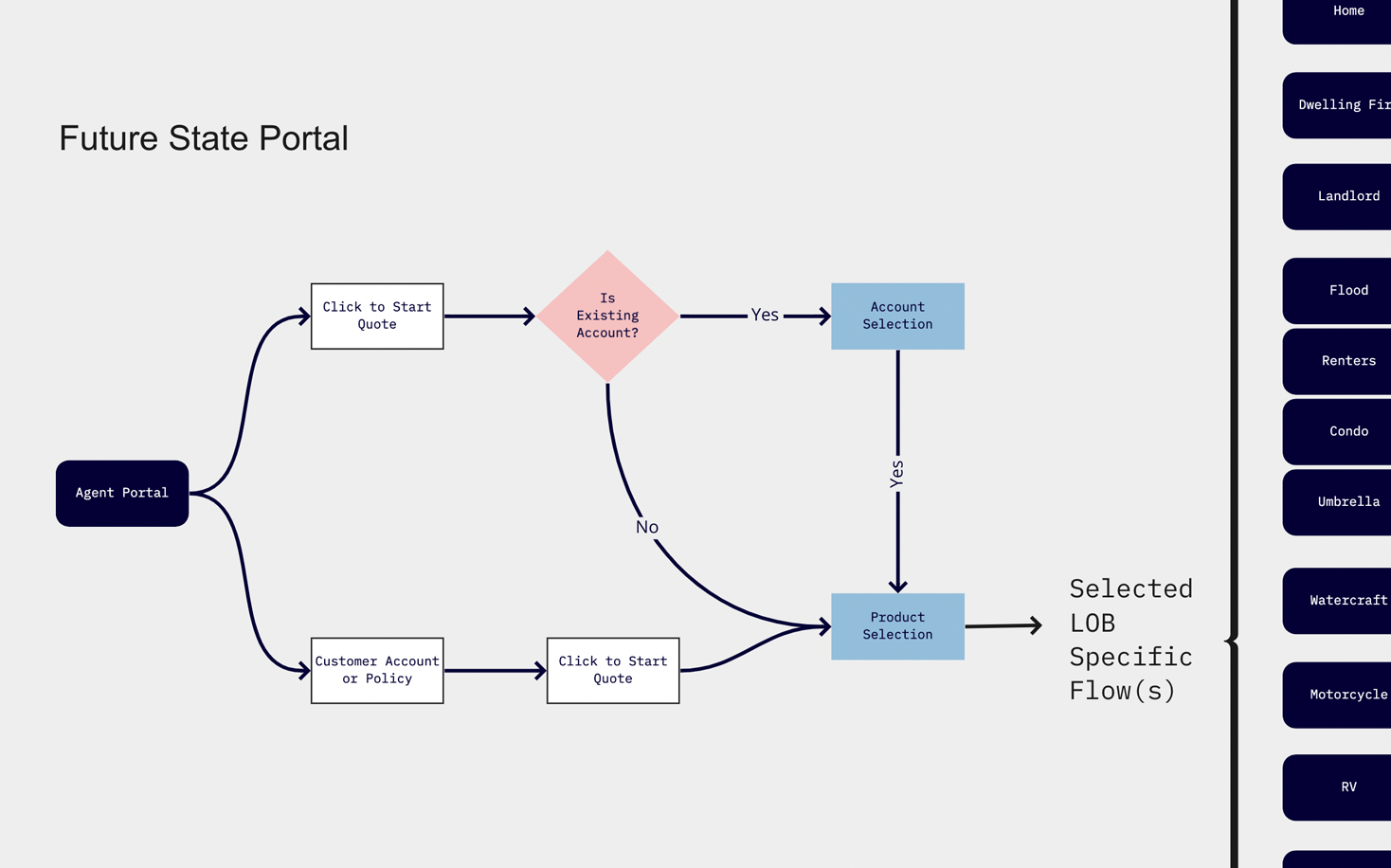 When we talk about user experience in insurance, too often the experience of agents gets overlooked. At Cake & Arrow, we see the agent as an integral user at the heart of the insurance sales experience. Over and over again we find that when the agent experience is valued, the process of buying and selling insurance is more successful and more satisfying for everyone.
Michael Piastro, Head of Experience Design
Independent agents are looking for consultative tools to help them sell better, not just a data entry tool to complete transactions.
Adding value
By offering a portal with intuitive navigation, comprehensive content, and more robust features built in, the carrier was able to empower agents to not just get a quote faster, but to up-and-cross sell in order to write more lines of business per insured, position themselves as risk managers, and ultimately deliver more value to their customers.