Late this past summer, I was invited by Nasdaq's Inside America's Boardrooms to answer a few questions about what long-standing boards can learn from young directors. In addition to being the CEO of Cake & Arrow, I also sit on the board of Essendant, a national wholesale distributor of workplace essentials. The interviewer was interested in what perspective, I, as a relatively young board member in my early 40s might bring to a boardroom full of executives in the later stages of their careers, particularly when it comes to the question of digital. The interviewer asked me to pretend I was developing a crash course curriculum on digital for directors, and to spell out exactly what I would have them learn.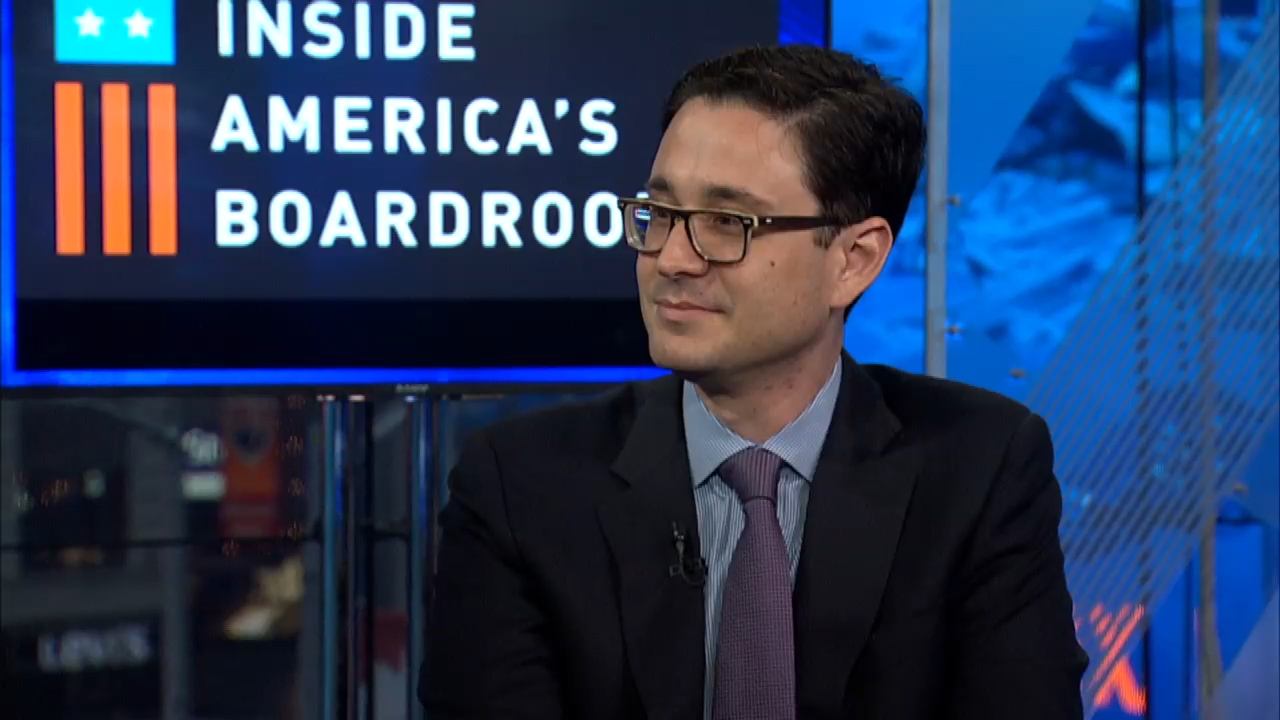 It was a useful exercise, and one that I have had plenty of opportunity to consider. As the leader of a customer experience agency that frequently partners with executives in the insurance and financial services industries, the phrase digital transformation is never far from their lips, and, over the years I have been asked many times by clients to define what I think digital means. When asked this question, I typically tell our clients what I told Inside America's Boardrooms: If you are focused on "digital" you are are focused on the wrong problem.
Below are a few rules I would offer to boardroom directors and industry leaders alike for how to move beyond digital to truly transform their industries and organizations.
Rule #1: Stop using the word digital
I'm not the only one saying it. In fact, just this past spring, at one of the largest gatherings of marketers in the world, Zaid Al-Qassab, chief brand and marketing officer of the telecommunications group BT told marketers that overuse of the term digital leads companies to spend too much time thinking about clicks and likes, shifting the focus away from where it should be: with the customer. Similarly, in the insurance and financial services industries, the word digital is often taken to be synonymous with "online" or "technology." And while an online/technology solution may very well be a means of addressing a customer need, for many organizations the tech becomes the end game. In short, across many industries the word digital ends up distracting companies from what really matters–their customers.
In a recent project we worked on, the client came to us with technical plans to publish very large volumes of content to help to further establish them as thought-leaders in their vertical. They came armed with a robust list of features and requirements for this capability. It looked incredible on paper. Robust, well thought out, technically sophisticated, allowing a visitor to their website to slice and dice their content in myriad ways.
Before actually building the experience, we developed a quick prototype along the lines of our clients' requirements, and tested it with their customers. The customers didn't bite. It turns out that the technology solution they developed was designed around how the organization saw the business problems, not what the customers wanted. So we went back to the drawing board and were able to build a far less complex, less expensive content-driven solution that spoke the language of the customer, rather than the business. Not only did focusing on great customer experience–as opposed to just a new digital solution–better align their value proposition to their customers, it was delivered it in less time and for less money. Which leads me to rule 2.
Rule #2: Start using the words customer experience
Google the phrase "defining digital" and you'll find a dozen articles written over the past three to four years explaining what digital is, what it isn't, and what it "really means." If in 2017 we are still trying to define what digital means, maybe it is time for a new vocabulary.
What is the definition of Customer Experience?
So, if we're not supposed to say digital, what is the definition of customer experience, and more importantly, what is great Customer Experience? Delivering valuable CX is the perfect intersection of three things:
Allowing customers to interact with companies on the customer's terms, when they want, how they want, and in the channel they want (e.g., online, in-store, on their smartphone);
All while accomplishing the important commercial priorities of the company related to its profits goals;
Taking into account new products, services, and technologies needed to deliver these interactions to the customer.
Whew. That's a lot to unpack. But, it's really quite simple to understand with a real-world example. In one large scale insurance project, we were tasked with creating a global sales enablement platform for agents. How did it work:
First, we spent a couple of quick months talking to customers and agents out in the field (point #1 in our definition above);
Then, we aligned these insights to the priorities of the business to dramatically shorten policy issuance times and reduce errors (#2 above);
Eventually, we convinced our client to throw out 10,000 pages of documentation they had developed over five years, and use the insights we had gathered from our research to completely overhaul the existing process and service model (#3 above).
The result: by focusing the design around the customer, rather than the existing process, within months of launching the platform, our client has reduced policy issuance time by over 95%!
Rule #3: Act like a retailer
As an agency, Cake & Arrow had been working in the ecommerce space for nearly 10 years before touching our first insurance or financial services project. But what we immediately found when we finally did in 2007, was that our experience in retail and ecommerce was precisely what the industry needed–and this is still true today.
One of the most important pieces of advice I can give to executives looking to improve their customer experiences is to start thinking and acting like a retailer.
What does it mean to act like a retailer?
On Monday, think of a promotion; on Tuesday, get it live in parts of your store or on your site and test the results; on Wednesday, decide if the promo works, and if yes, roll it out widely to all of your customers. Rinse and repeat.
Sure–there are complicated rules and regulations when working in industries like insurance that can make this easier said than done, but if insurers started thinking about their customers like Amazon does theirs, it would open up a new world of possibility for the kind of value they could deliver. The beauty of thinking like a retailer is that it can benefit everyone touched by an organization – from customers, to contractors, to the employees who work for the organization and service customers. It's all about a radically accelerated operating model becoming the norm.
An example. A few years back, Citigroup came to us looking to improve their procurement process. They wanted to enable all their global employees to get approval for the products and services they needed to do their jobs–everything from pens and paper to cell phones. As is, the process was long, tedious, and confusing, significantly impeding employees ability to do their jobs and service their customers. Because we know ecommerce design, we were able to design a marketplace with an Amazon-like experience, in which employees were able to go to a single website, order exactly what they needed, and get in a matter of days–or even hours, shortening procurement time from weeks to hours. By applying our retail and ecommerce expertise to an organizational process, we were able to develop a system that improved the onboarding experience for new employees and made for them more productive–benefitting employees, customers, and the business.
Rule #4: Remember that knowledge (plus data) is power
What's the only way to deliver a superior customer experience? Knowing your customer. In today's data-saturated world, gaining insight into your customer's behaviors, mindsets, and motivations is not only possible, but absolutely necessary. Combine everything you can learn about your customer through research, observation, speaking with customers, and watching their behavior over time with data analysis, and regularly use the insights you derive to maintain a great customer experience. And remember, the more value you deliver to your customer, the more more opportunities you will have to learn more about who they are and what they care about.
Building a relationship with your customer is mutually beneficial–it creates trust between your customer and your business, which can in turn increase your customer's willingness to promote your products and services to their peers–the truest validation of the your customer experience, and the most effective form of marketing.
Ensuring that the channels of communication are open between you and your customer is the first step, giving your customer ample opportunity to learn more about you, and vice versa.
When we first began working with Prosight, a specialty commercial insurance provider, their main challenge was that because their policies were sold exclusively through specialized distributors, they had limited contact with their customer, and therefore little insight into their behaviors and mindsets. Similarly, because Prosight's customers were buying their policies exclusively through brokers, they often had little to no interaction with the Prosight brand–making it almost impossible for Prosight to design effective customer experiences. Our focus was helping Prosight figure out a way to open up the lines of communication with their customer, and laying the foundation for self-service experiences. We did this by working with Prosight to build a self-servicing claims systems that would deepen their engagement with their customers. In a win for both end-customers and their brokers, the self-servicing claims system worked to complement the existing distribution model, improving the servicing experience for all, while opening up a direct line of communication between customer and the business
__
The number one problem with the term digital is that it implies that all organizations need to do to is transform is to digitize. This can lead them down the expensive and wasteful path of simply digitizing business as usual, leaving unresolved the same problems they have long had with connecting to customers in a meaningful way. Once organizations begin to view digital as the default, rather than the exception, or add-on to their organizational operations, a radical focus on customers can take foot. Like we have already seen in retail and a host of other industries, customers, not technology, will become the true catalyst for transforming the insurance industry.
(Articles only appear in the frontend.)