Execute a transformational customer experience with constraints
As a part of a company-wide digital transformation initiative, a top five global P&C insurer wanted to move all of their insurance products onto Guidewire, their new P&C insurance platform. The goal was not only to replatform, but to use the move as an opportunity to become more digital, more modern, and ultimately a more customer-centric business.
To achieve this goal and bring their business into the modern age, this carrier needed not only to design new customer and agent portals for quoting, purchasing, and managing insurance policies based in real human needs, behaviors and mindsets, but do so elegantly, bringing the experience to life within the constraints of Guidewire and of the insurance products themselves.
Ongoing customer research throughout a platform implementation can save carriers time and money, ensuring customization efforts remain focused on delivering the most value to the customer.
Building a foundational understanding of customers and agents to drive design and customization
Before replatforming, we conducted a series of qualitative research events with agents and consumers. Our findings helped establish a vision for the future state workflow and functional needs of consumers and agents for quote, bind, servicing, and claims that would drive design and development decisions throughout implementation.
Alignment around a vision
Through a series of collaborative design sprints, we worked with the BA and the development teams to map our vision to customer and agent workflows on the new platform, determining things like where customer and agent workflows needed to diverge and where the out-of-the-box platform workflows mapped to the user mentals models uncovered in our research.
Press the pencil to add content.
Our agile approach to research and design amounted to …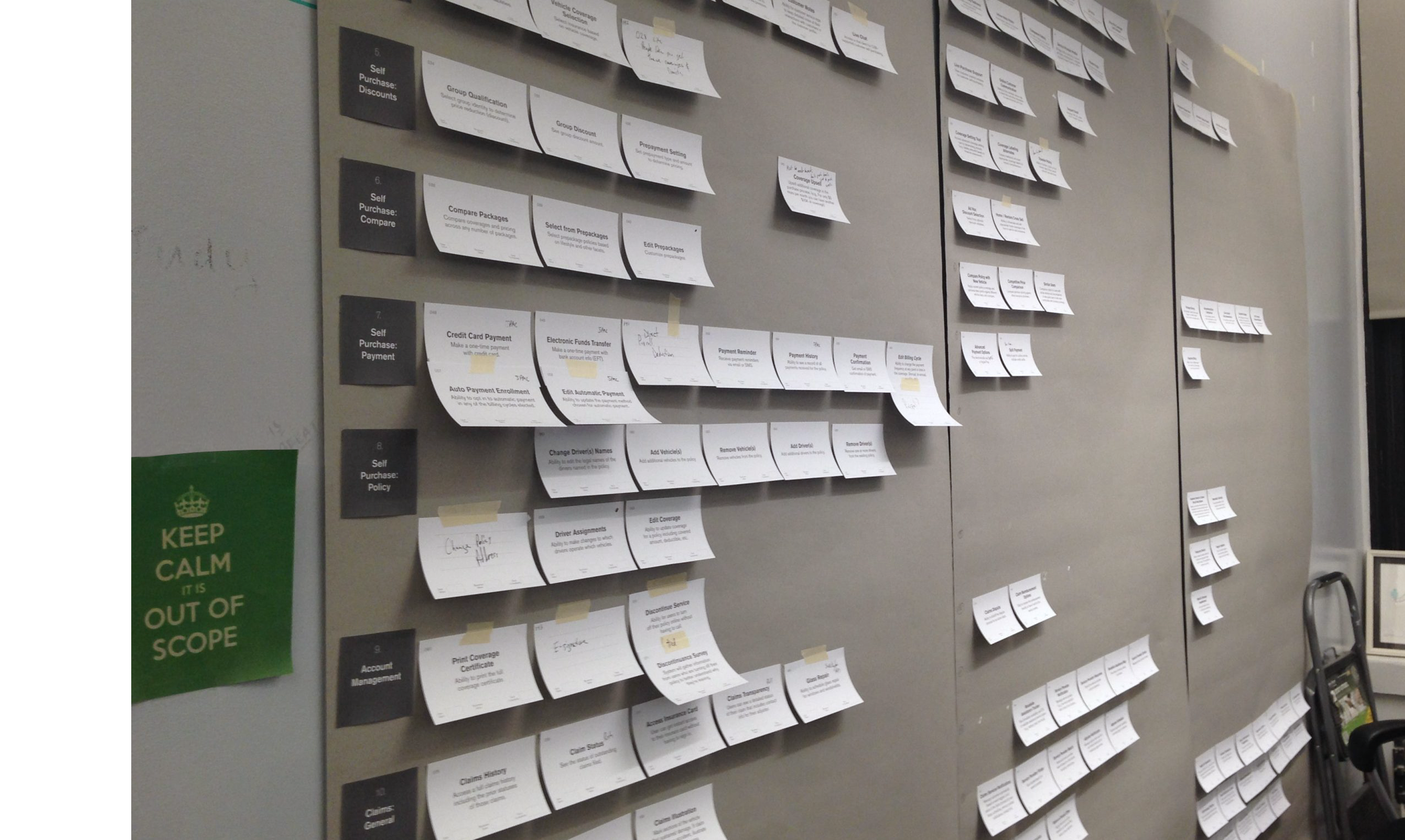 Balancing high-value UX with complex customization
Employing the learnings from our foundational research alongside iterative validation, we prioritized customization efforts. Weighing the value to the customer and agent against the level of effort and complexity on the back end, we created a product development roadmap that prioritized important moments in the user experience.
Our prioritization efforts allowed us to focus design and development resources on key interactions that truly mattered to users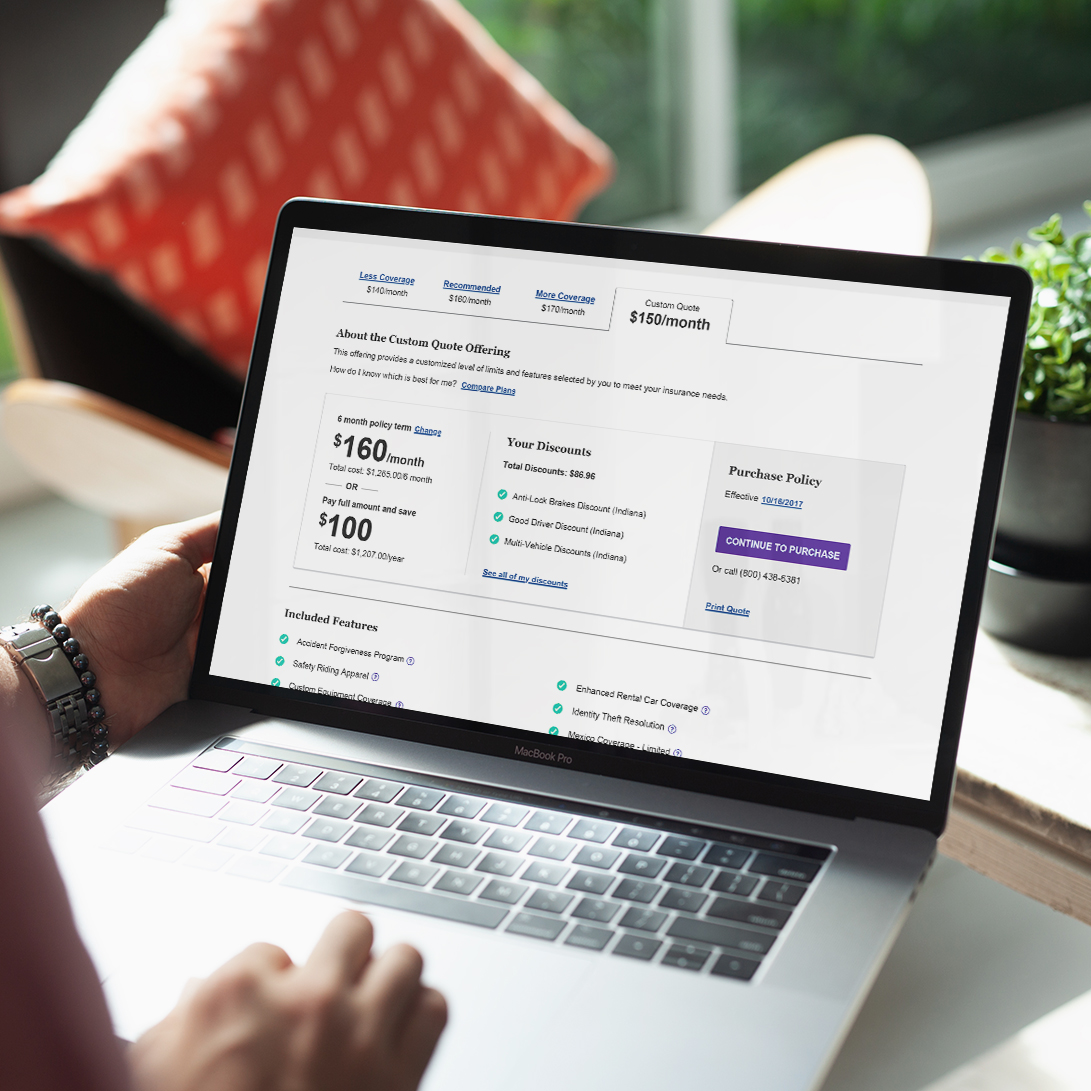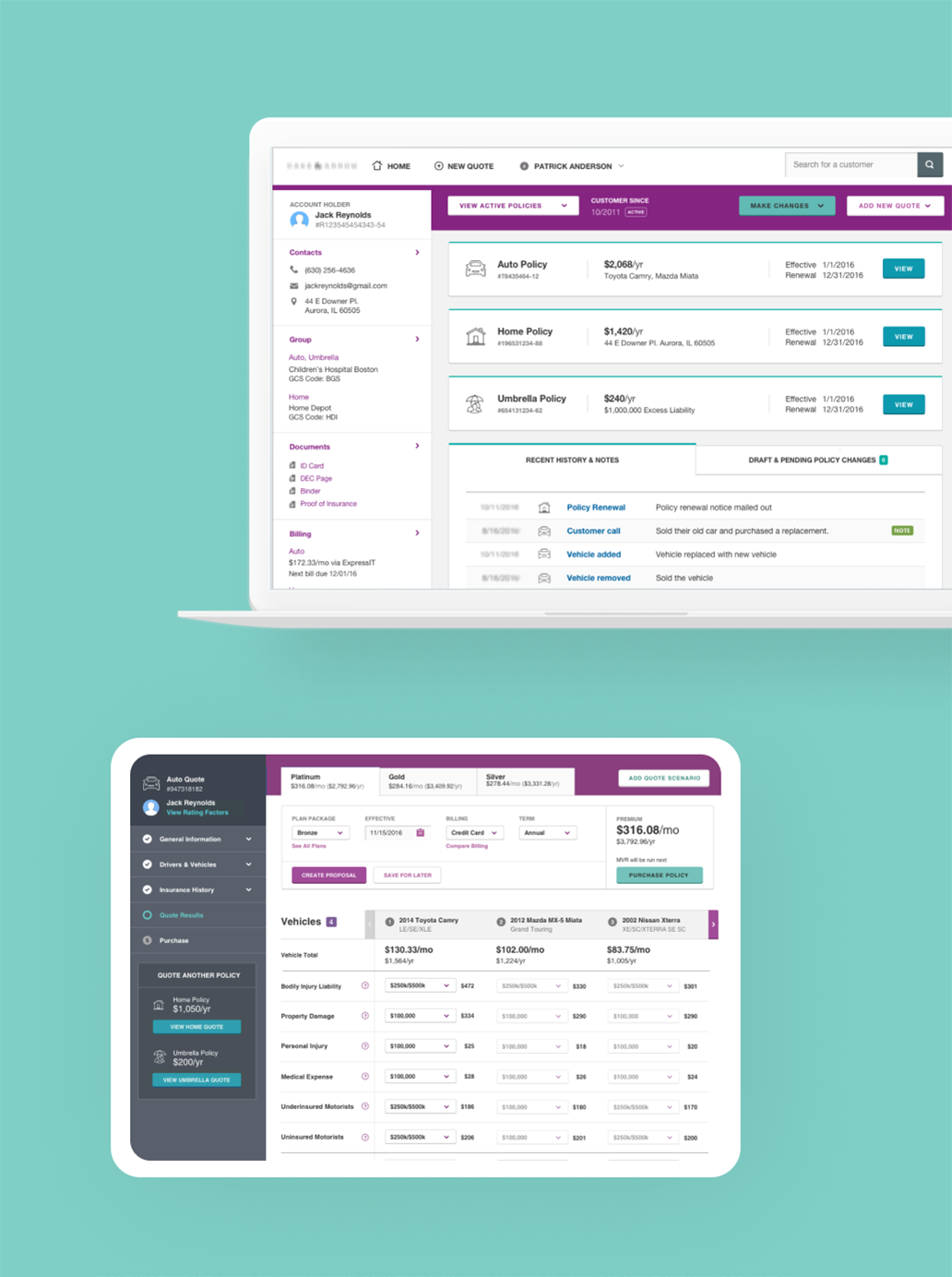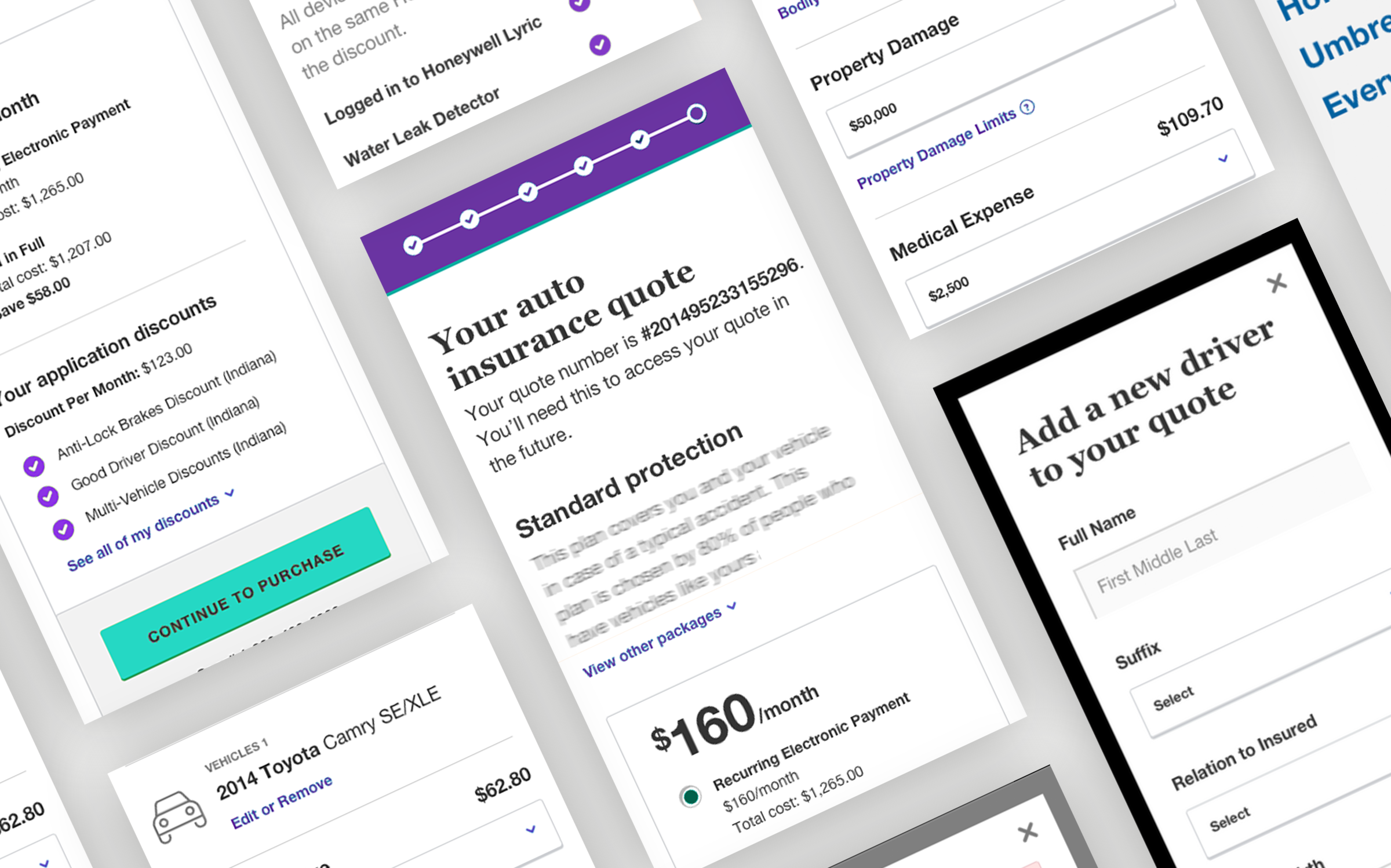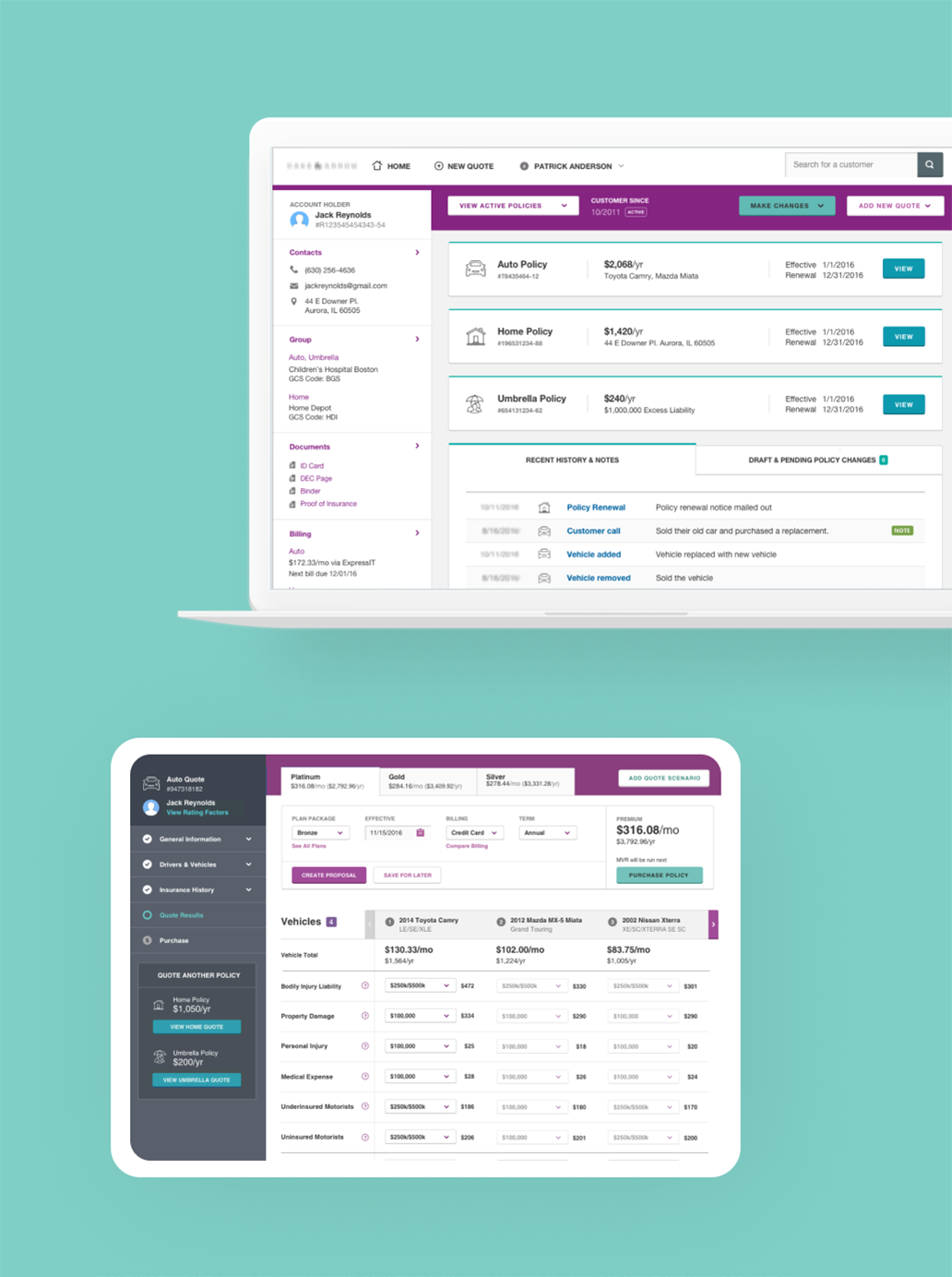 Our prioritization efforts allowed us to focus design and development resources on key interactions that truly mattered to users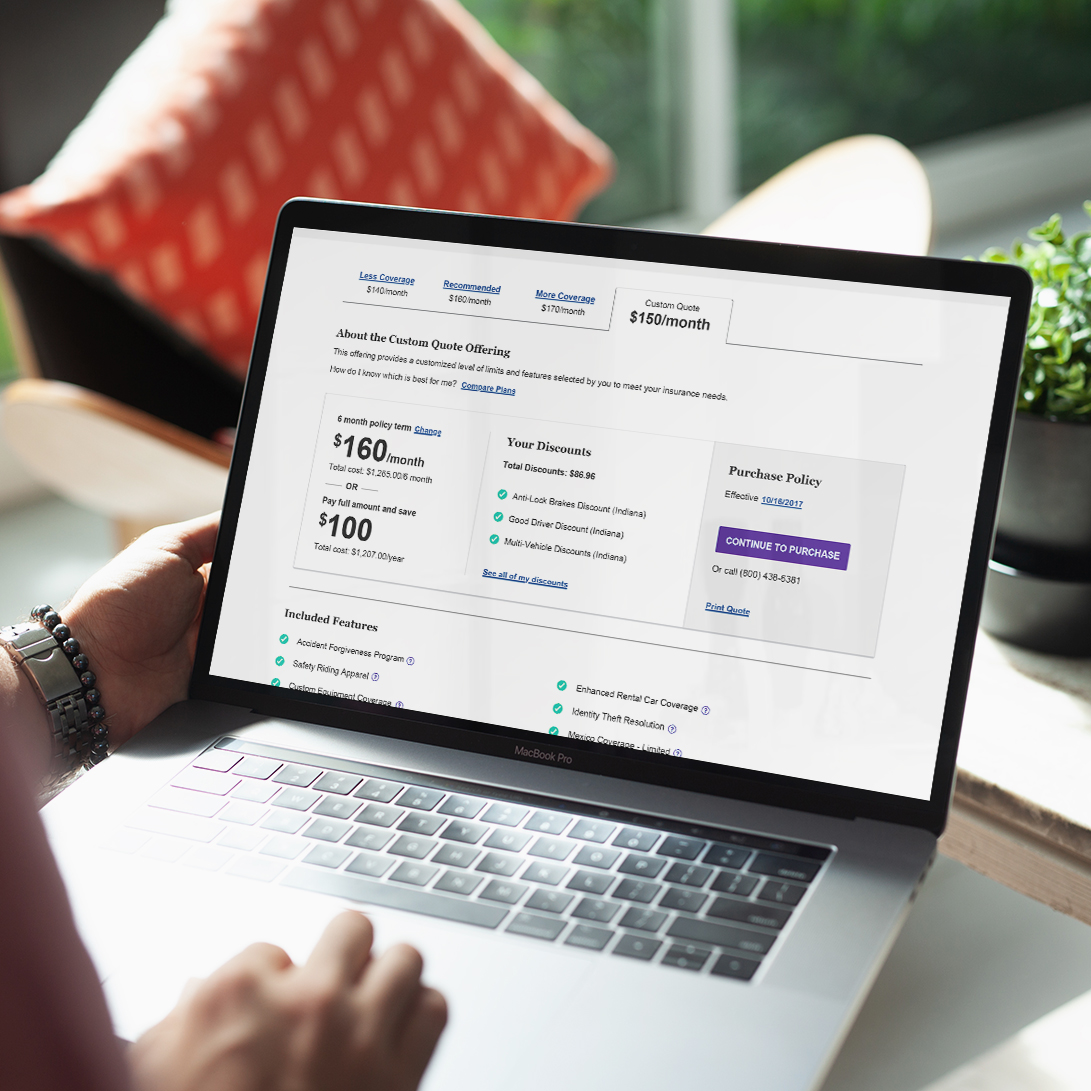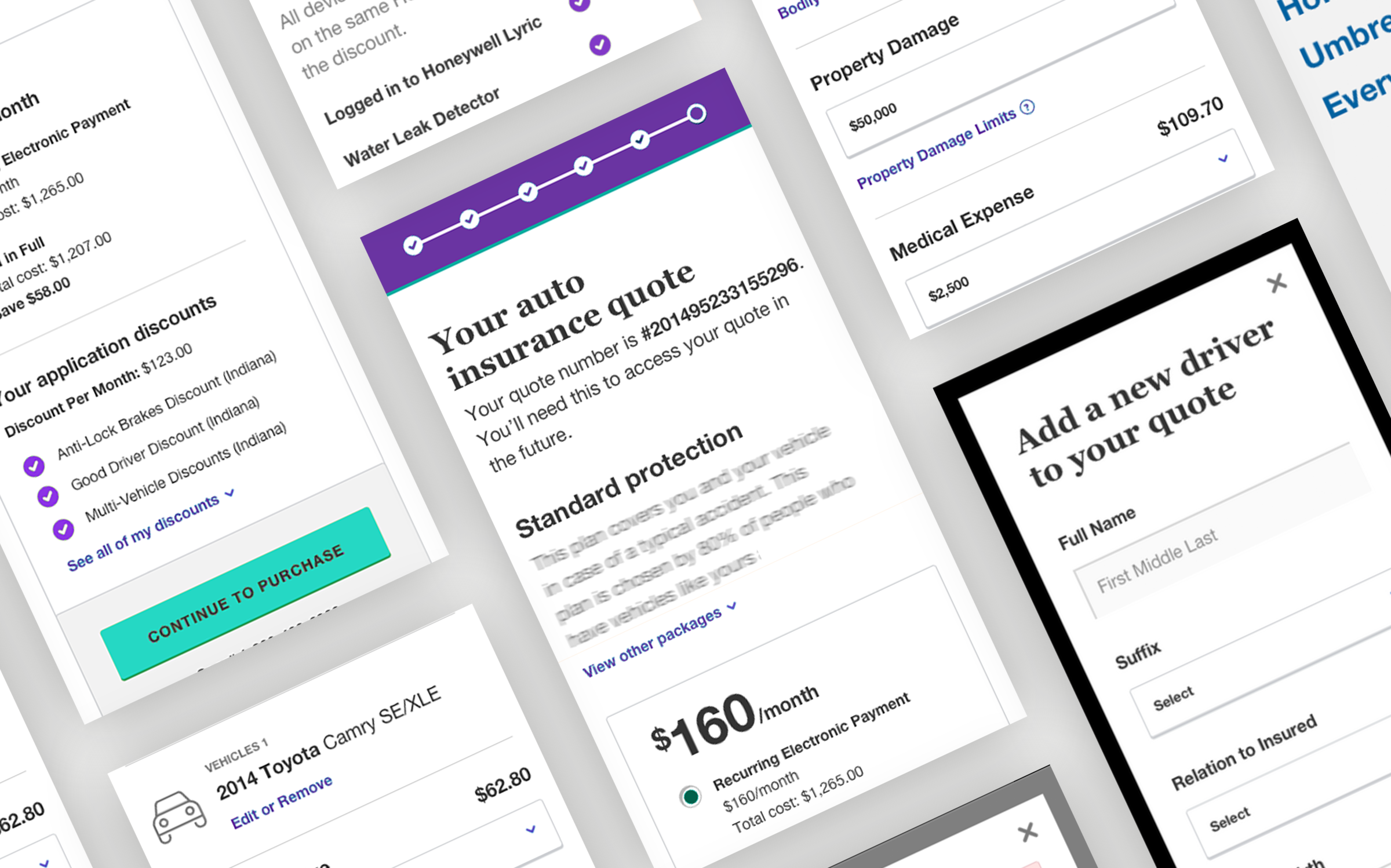 This again has everything when my client calls. I can dig in deeper if I need to but it's really all there. It makes my job so much easier.
Independent Agent – Dayton, Ohio
Design to scale
The user experience we designed had to accommodate multiple user types with diverse needs, from consumers to captive and independent agents. Layered on top of the user needs were the technology and business requirements. In addition, portals needed to accommodate all lines of business–from auto and property to small commercial–all in a fully responsive solution. Finding the right mix of customization of default Guidewire workflows and customization per flow and user segment required constant communication and negotiation between the user experience and development teams. To make this level of complexity scalable, we adopted a modular component-based approach, which promoted reuse between agent and consumer experiences at the individual element, composite component, and page level. In the end, we delivered visual and frontend coded components along with a detailed style guide and engaged in ongoing collaboration with development team to see these components integrated into the Guidewire platform.

"Going into the implementation, we didn't realize how much we were actually going to need you."
SVP, Global P&C insurer