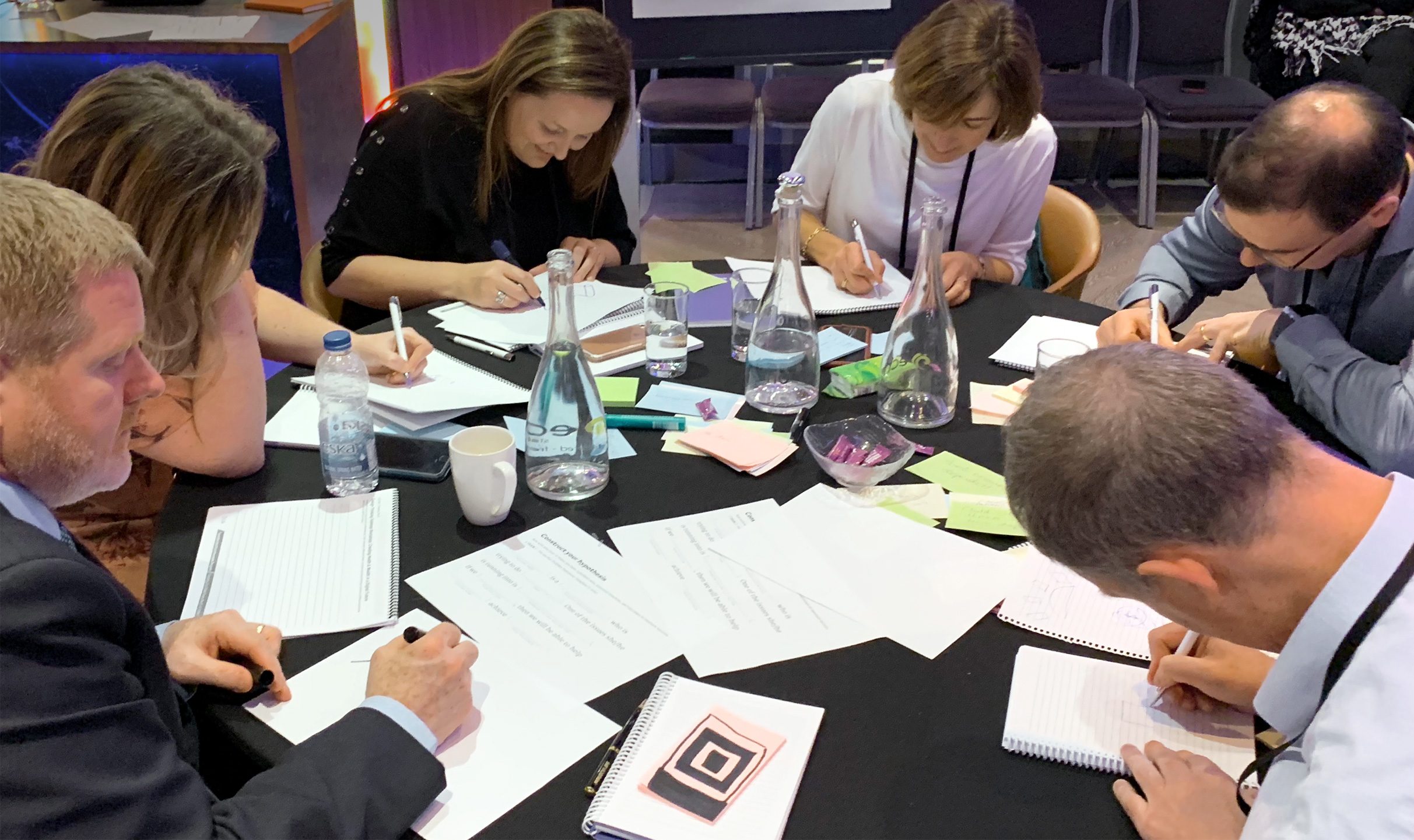 Learning to think differently to meet changing customer expectations
As waves of digitally enabled innovation wash through the Life, Health and Wealth markets, Irish Life, Ireland's leading life investment and pension company, recognized the opportunities and risks to their business.
These innovations have the potential to dramatically accelerate growth, open doors to new product, business, marketing, distribution and partnering models, and launch breakthrough digital services, solutions, platforms and ecosystems. In the process, they are already training customers to demand more from insurance, challenging the industry to meet their elevated expectations.
Irish Life, an organization with nearly a century in business, knew that acclimating to and making the most of these changes would required them to see their business through fresh eyes, and adopt new approaches to solving age-old problems. So they called us.
Services Provided
Customer experience strategy
Personas and segmentation
User research
Design thinking education
Sharing new modes of thinking to drive organizational change
The team at Cake & Arrow traveled to Ireland to conduct a multi-day workshop with Irish Life in partnership with the leadership team, introducing Irish Life to Cake & Arrow's approach to Design Thinking. Together, we took a deep dive into the emergent challenges facing their business, and developed strategies for applying a customer-centric mindset across the organization, focusing on strategies to create Health & Wealth in the digital future.
Research-backed personas to ground innovation in customer needs
Building on the insights gleaned from the workshop, and additional primary research with Irish Life's core and potential customers, we developed detailed personas to help form the foundation of Irish Life's approach to reaching Millennials and Gen Z.