Explore experience innovations to help the business extend its mission, and differentiate the brand
Jenny Life is a life insurance app that uses modern technology to upgrade the way you buy life insurance.  They identified an underserved audience for affordable, high quality, easy-to-purchase life insurance: new mothers. Jenny Life knows its busy audience and sells simple policies, directly through their website, with no physical exam required—and postpartum women can use their pre-pregnancy weight to get the best rate.  
But Jenny Life's mission to support new moms doesn't stop with life insurance. When they said they wanted our help looking for ways to stretch, we asked "what else do women need as they enter this new phase?" And how might serving those needs with care and authenticity help Jenny Life stand out and unlock business opportunity?
Services Provided
User Research
Product innovation
100% of surveyed moms said that during pregnancy, their future child's health and development was more important than their personal wellbeing.
Rapid research and ideation to help the business move forward, fast
We invited a group of pregnant and new mothers to our offices to map their immediate needs and hopes and plans for the future with their growing families. Finding mutual postpartum support, longer-term financial planning, and providing children with enriching experiences emerged as common areas of interest and anxiety.
Following this deep dive, we envisioned and rapidly prototyped a trio of distinct applications designed to connect with this audience and provide openings to meet their needs with  "insurance adjacent" products and services. 
We introduced these concepts to a nationwide panel of new moms, both to assess their desirability and to see what patterns emerged.
The outcome? A more complete picture of the motivations, expectations, and preoccupations of women in the midst of a life-changing transformation, and a concrete set of user-validated experience recommendations that JennyLife can use to plan their next moves.
Insight 1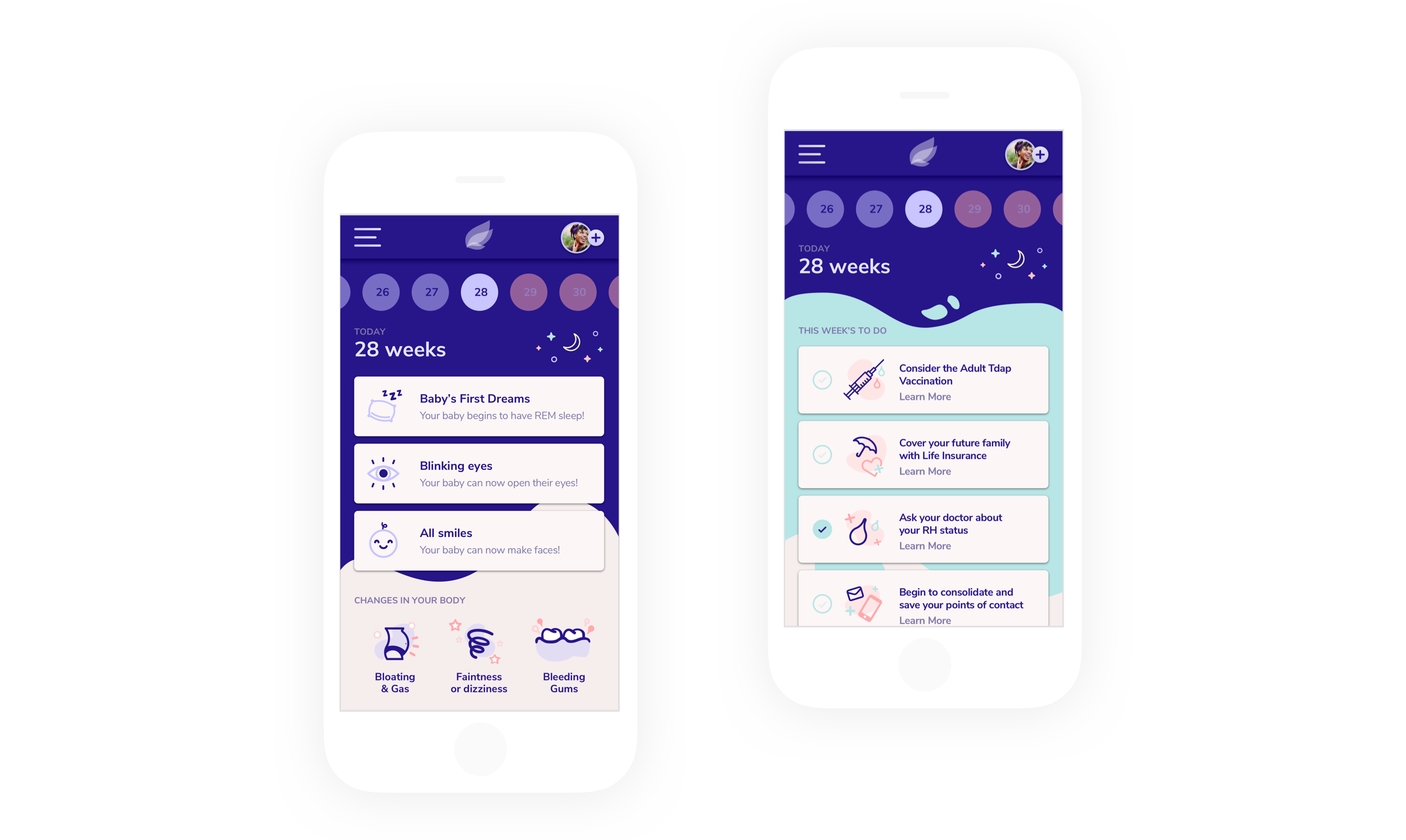 Getting ready for baby is about more than bump size
Moms hadn't considered, or didn't know where to start with practical tasks related to new parenthood, such as writing their will, getting their child a passport, or researching childcare options.
Concept
"Baby Steps" builds on popular pregnancy tracking apps and provides guidance through more than just the physical changes.
"Becoming a parent requires several mindshifts and skill development. Most other apps separate financial from physical health and well being, despite their obvious connection."
Amanda, new mom
Insight 2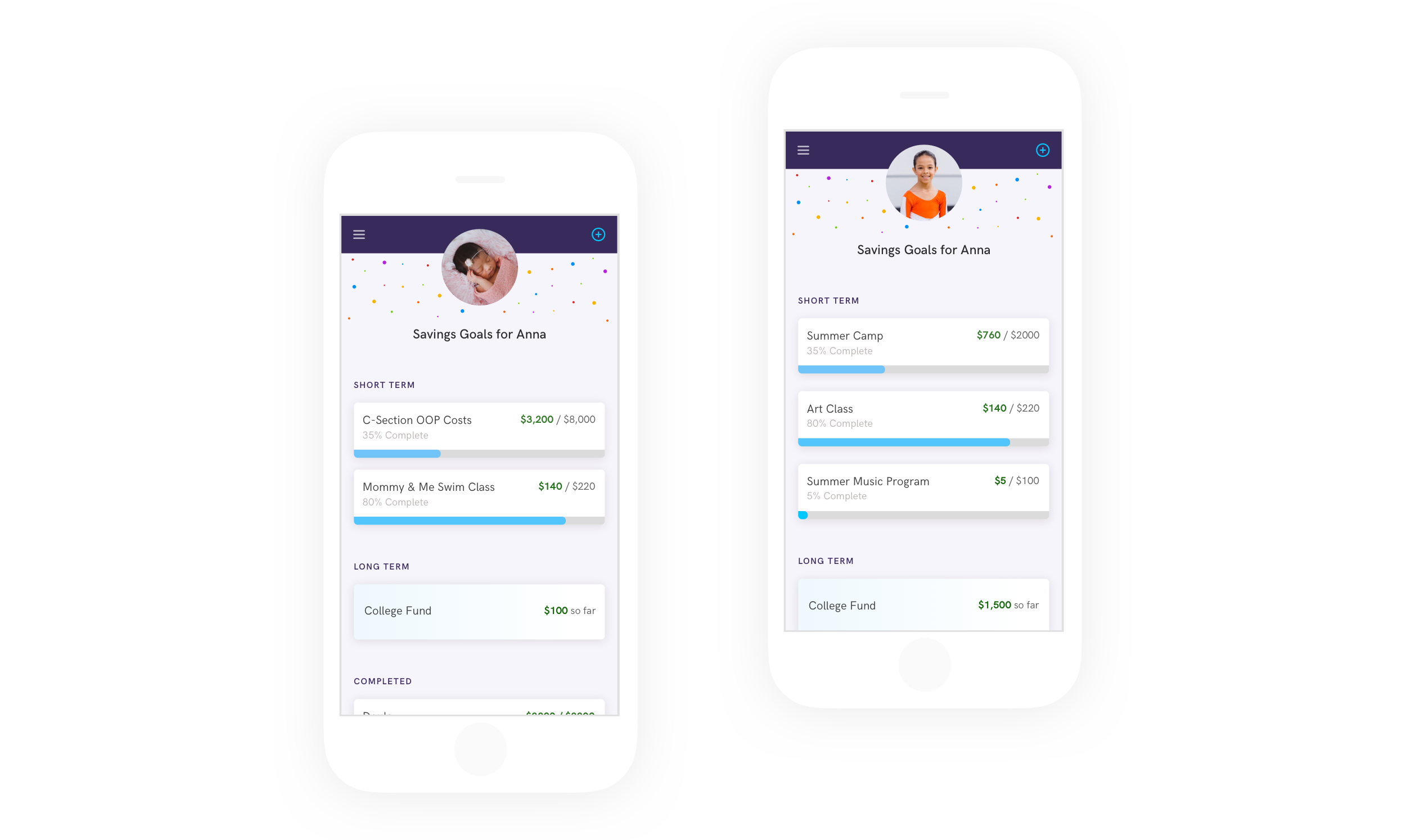 Gifts that grow over time strengthen bonds and mean more
Moms (and families in general) are overwhelmed with the "stuff" gifted by well-meaning friends and family. Most were eager to give their children meaningful experiences, not things, but they didn't have a lot of confidence planning and managing child-related finances.
Concept
"Growth Network" serves as a registry for longer-term investments in a child's growth and development.
What gifts for your children do you appreciate most and least?
"This would help me budget expenses for my child and have more transparency into how much money it costs to meet his needs and prepare him for the future."
Corine, expecting her first child
Insight 3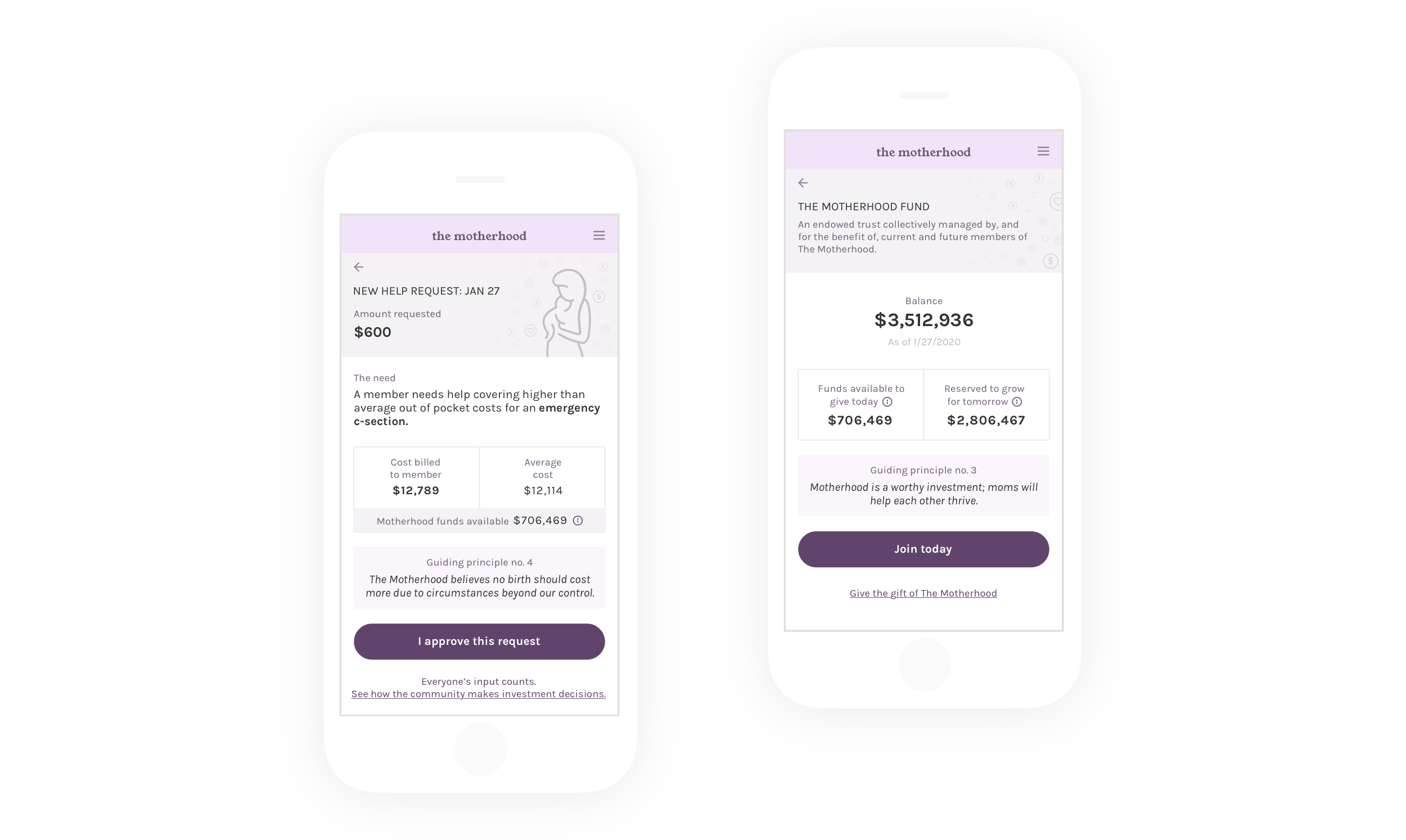 Postpartum moms need all the support they can get, and more
New moms yearn for community and support. Many were dismayed at how much physical, emotional, and even financial help they needed, but hadn't known they would need, in the early days of motherhood.
Concept
"The Motherhood" connects expecting women and new mothers to one another—and to previous and future generations of mothers—inviting members to pool resources to help cover the physical, emotional, and financial demands of new motherhood.
"Collective action feels so powerful, and a group of mothers making investment choices about a collective fund of money feels pretty radical."
Noe, mother of 3